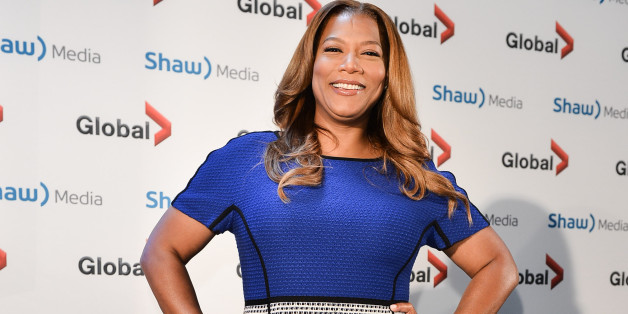 Queen Latifah's highly anticipated return to network television yesterday has resulted in the highest ratings among this season's new daytime shows.
According to a press release, "The Queen Latifah Show" premiere episode, which featured an appearance from John Travolta and a performance by Willow Smith, netted a 1.7 household rating doubling the daytime premiere of "Bethenny."
"It's incredibly exciting to see such a positive response to the show we've been crafting for the past year," says Executive Producer Corin Nelson, "And it's just the beginning of how we plan to showcase all of Latifah's talents and the quality of guests and entertainment this show will give viewers every day."
Prior to the show's debut this week, the 43-year-old New Jersey native admitted that she plans on moving daytime television forward with her revamped syndicated CBS show.
"I'm naturally a bit edgier than typical daytime, but I kind of want to push things a little bit further, as far as I can respectfully, within the daytime space," Latifah told the Associated Press. "I want more out of daytime TV. I want more choices, I want more heart, more humor…I learned I really have to be true to myself. ... I want to go out there and do something that feels like me every day and is something I'm comfortable with and excited about."
In addition to landing the second highest rated daytime talk show premiere since the debut of "The Dr. Oz Show" in 2009," Latifah's show also falls second to Arsenio Hall's late-night comeback which debut last week with a 1.9 household rating.

BEFORE YOU GO
PHOTO GALLERY
Queen Latifah Style Evolution