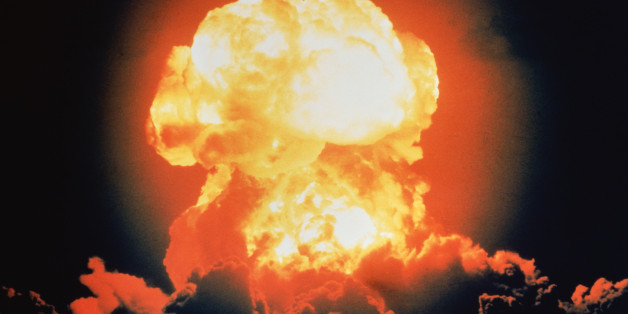 Ventura County in California wants to make sure parents know how to respond to a nuclear disaster.
The Ventura County Emergency Planning Council is set to launch a campaign that aims to inform parents of the appropriate steps to take the event of a "nuclear explosion set off by terrorists in nearby Los Angeles." Robert Levin, the county's pubic health officer, explained the pillars of the "Get Inside. Stay Inside. Stay Tuned." initiative, which advises residents to seek immediate shelter and stay put until public health officials give the all-clear.
"No matter where you are, the safest place to be is inside a building, away from the radioactive fallout," wrote Levin.
The letter goes on to explain that if a terrorist attack occurs during school hours, parents and guardians should not rush to pick up children and bring them home but should let schools shelter students.
Be comfortable that our schools are one of the safest places to be in an emergency and your children will be cared for as long as necessary in the event of a nuclear explosion so that you can stay off the road and they will have healthy parents to come home to.
He also explained why the county wants to educate parents about how to respond to what he called an "unlikely man-made event."
"We have absolutely zero knowledge of any terrorist threat to Ventura County or any other county in the country [emphasis his]," he wrote. "However, it's the responsibility of public health departments to protect and care for the residents they serve. And nuclear safety is just another one of the public health topics we think is important for residents to learn."
Free-Range Kids blogger Lenore Skenazy describes the letter as "bizarrely fatalistic" and questions the decision to fund the program using federal money.
"I think the idea of reminding people not to go outside in fallout is possibly valid," she writes, "but do we need a whole big program, concentrating on parents of school kids?"
Ventura County's "Get Inside. Stay Inside. Stay Tuned." program is slated for launch on Sept. 18.
Robert Levin was not immediately available to comment.
What do you think about this program? Let us know in the comments section.
BEFORE YOU GO
PHOTO GALLERY
School Lunches Around The World