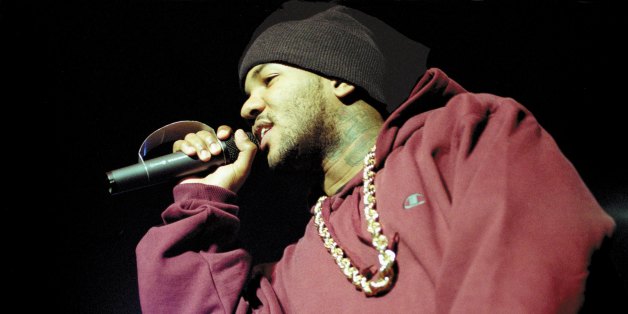 After a fire on Sunday morning killed an Ohio woman's entire family, rappers Drake and The Game each pledged $10,000 to help her pay for the funerals, according to an Instagram photo posted by both artists on Tuesday.
The fire in Anna Angel's home in Tifflin killed her boyfriend and five children. Angel was working a shift at Burger King at the time.
Drake and The Game were talking on the phone when they heard about the tragic fire, according to TMZ. The two rappers then decided to each contribute $10,000 to Angel to help cover the funeral costs.
Both rappers posted a photo of the Angel family on Instagram. Here's the post from The Game's account:
The Game's post also thanked 51 Minds, the production company behind VH1 show "Marrying The Game," for pledging an additional $2,500, bringing the total amount up to $22,500.
This is The Game's latest donation for The Robin Hood Project, his initiative to give one million dollars to people around the world before Christmas. The rapper announced the project a week ago on Instagram.
Last week, The Robin Hood Project made headlines when The Game pledged $10,000 to the family of slain Tiana Ricks. In a written statement to the Los Angeles Times, the Game said: "To lose a child is to lose your soul. My prayers are with her family."
The LA Times reported that Snoop Lion also pledged an undisclosed amount to the Ricks family to help pay for funeral costs. His donation came after Ricks' mother, Marquia Macklin, told TMZ that while she was grateful to The Game for his gift, "$10,000 only covers half of the casket and the plot."
The Game's generous streak began after a conversation he had with an African child in Australia. According to his Instagram post about the encounter, the child told him about his family's struggle to find a better life, and the rapper decided to give him all the cash in his wallet. He had only one Australian $20 note, but he handed it over, took a photo of the boy and posted his story.
"As the days passed, I thought about him over & over & over & the only thing that bothered me about that night was that I didn't have more on me to give him at that time," the rapper wrote in the caption attached to the photo of the boy.