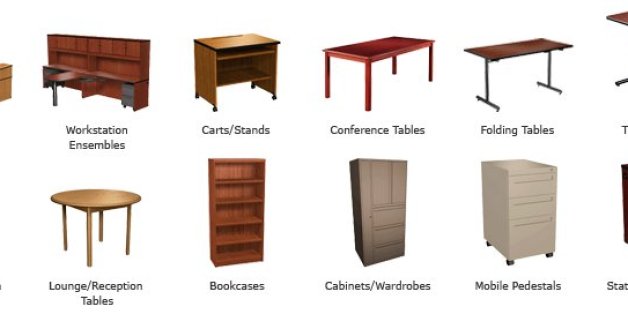 WASHINGTON -- The federal prison population has grown so large that the federal Bureau of Prisons can no longer reasonably expect to meet its goal of employing a quarter of prisoners, according to an internal Justice Department review.
Government-owned Federal Prison Industries operates 83 facilities staffed by federal inmates, who make products like office furniture and military apparel for federal agencies. But since 2009, FPI has been losing an average of $31 million per year, despite average net sales of $753 million. Additionally, it employs just 7 percent of the total federal inmate population, the lowest percentage in over 75 years.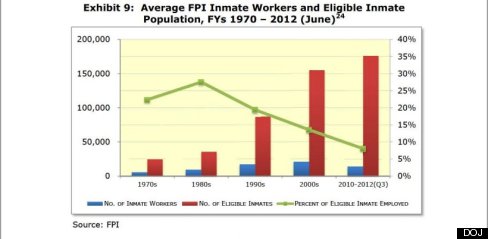 DOJ's inspector general found that FPI hasn't been employing as many inmates because it has been trying to make up for declining revenues, which officials blamed on the fact that it is no longer mandatory for federal agencies to purchase certain products from FPI, the winding-down of the wars in Iraq and Afghanistan and the general economic downturn. While the federal inmate population "has steadily grown, FPI inmate employment has steadily decreased," the report found.
The review said that FPI's long-standing goal of employing a quarter of the total inmate population "was no longer representative of current conditions, in part because of the rise in BOP's total inmate population." Hitting that percentage in June 2012 would have required the FPI to employ 44,000 inmates, about three times as many as it actually had on the payroll.
Additionally, DOJ's inspector general reported that 13 percent of inmates were not U.S. citizens, and that a small number of those -- 37 of the 1,580 non-U.S. citizen inmates -- had been issued final removal orders and were not eligible to work for the FPI.
BEFORE YOU GO
PHOTO GALLERY
27 Reasons Why U.S. Shouldn't Lead War On Drugs