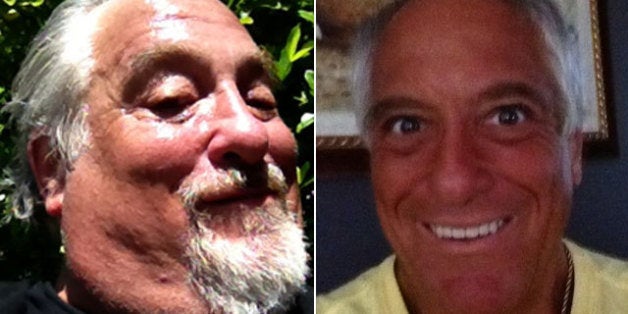 Name: Andy Kern
Age: 59
Height: 5'10"
Before Weight: 466 pounds
How I Gained It: Growing up, I was always labeled as husky. I was a very good athlete and played baseball hours upon hours each day, but I developed very poor eating habits. Weight control has always been a problem for me. I was scouted for professional baseball during college, but injuries kept me out of pro sports. As the years went by, I gained more and more weight. Ten years in the restaurant business did not help. After receiving my masters degree in education, I became a school administrator for the rest of my career. Each year I gained more and more weight.
When I ate, I never got full. It was not unusual that after a large meal I would continue to eat throughout the night. My life turned into one big meal. In May 2012, I hit my top weight of 466 pounds. I had a 70-inch waist and 26-inch neck. Incredibly, I was still able to move around and rarely missed a day of work. The little things in life were virtually impossible. All of my clothing had to be purchased at big and tall shops. I could not put on my shoes and socks. I could not fit into a movie seat or restaurant booth. I am embarrassed to say many times I sat down on chairs in public that collapsed. It is clichᅢᄅ, but the fact is, I tried every diet under the sun. From injections of pregnant women's urine to B12 shots, to packaged foods and all of the nationally-advertised weight loss plans. I lost weight on all of these plans, but keeping the weight off was impossible.
Breaking Point: The extra weight wreaked havoc on my body. I had bouts with atrial fibrillation, type 2 diabetes, hypertension and congestive heart failure. I was on three different blood-pressure medications, diuretics, two different heart medications and blood thinners. I could not effectively clean my body after bowel movements, could not use a seat belt because of my girth and flying was out of the question. I would have needed three seats. I retired early from the school system, with all intentions of taking hold of my life. But I failed. Then my daughter got pregnant with my first grandchild. It was an epiphany for me, and my life's goal was to get healthy, and enjoy what has turned out to be the joy of my life; my granddaughter Adalina.
How I Lost It: Being an administrator, I decided to approach my weight loss in an analytical manner. I diligently wrote down the summary of all of the diets that I had been on the past. I even visited many bookstores, perusing all of the diet books that were currently popular. I synthesized all of the information and came up with a plan that worked for me. I cannot even call it a diet, it is a total life change. I eat four meals a day. I cut out sugars, pastas, rice and fruits high on the glycemic index. Some meals are strictly protein, some are strictly carbohydrate, some are a combination of both. I eat this way for 10 days, then I allow myself two days to eat any foods I desire, including desserts.
From day one, I knew that exercise had to be part of the equation. At first I could not walk 100 feet. I slowly built up my stamina and my exercise time from 10 minutes to 60 minutes. I was slowly jogging eight miles a day without being out of breath until I recently broke my hip.
I take pride in my clothes. I spend most of my time outside, instead of endless hours on the couch watching TV. I can take Adalina to the park, the mall, other kiddy venues. I am agile enough to play with her on the floor and in the yard. I was too slovenly to do any of that before. Now, I have unlimited energy.
Current Weight: 248 pounds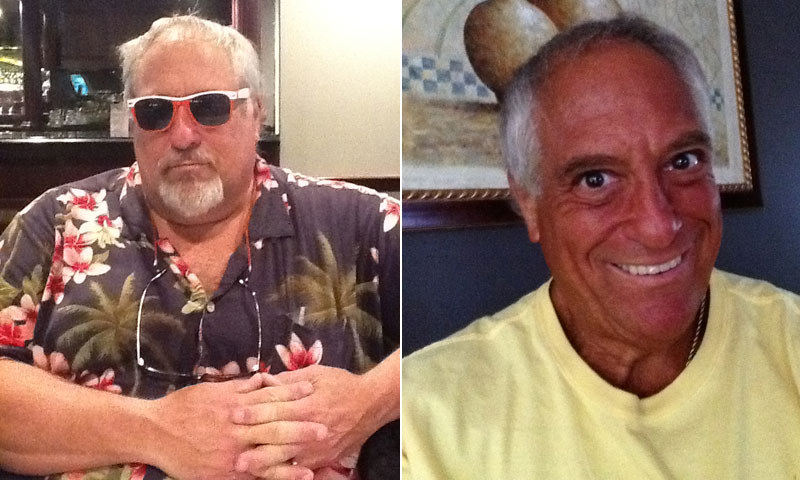 The Huffington Post publishes photographs as they are submitted to us by our readers.
Check out more of our inspiring weight loss stories below:
PHOTO GALLERY
Weight Loss Success Stories