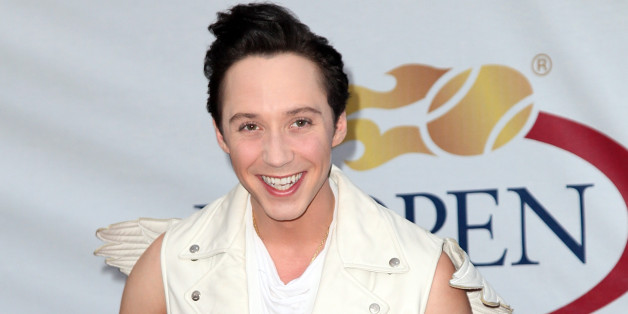 U.S. Figure Skating announced yesterday that three-time champion Johnny Weir won't compete in the 2014 Sochi Olympic Games, likely marking the end of his career as an Olympian.
The organization confirmed that Weir did not register for qualifiers for the national championships where the Olympic team will be selected, and the deadline for registration was Sept. 1.
The Associated Press reported: "Though Weir had raised the possibility of competing in Sochi in recent interviews, his decision to sit out the season and likely bring an end to his amateur career is not a surprise. He turned 29 in July, old by elite skating standards, and the sport has only gotten more demanding since the last Olympics ... Weir also is married and has a budding design career."
Weir has remained staunchly opposed to calls for an Olympic boycott, despite international sentiment regarding the country's treatment of LGBT individuals. Russia has come under fire as of late for institutionalized homophobia, enabled through its anti-gay "propaganda" law and a proposed bill that would take away LGBT children from their parents. This legislation has shaped and perpetuated a culture of fear and violence for LGBT Russians, and allegedly subjected many citizens to acts of torture and public humiliation.
In response, a polarizing debate of whether or not to boycott the 2014 Sochi Olympics has activist groups petitioning and protesting in an effort to have the international community not attend the 2014 Sochi Olympics. While some prominent Western LGBT figures have responded affirmatively, Weir has remind rigidly opposed to any sort of boycott of the games.
Weir had perviously said that he was willing to be arrested if he attended the 2014 Olympics, stating, "If it takes me getting arrested for people to pay attention and for people to lobby against this law, then I'm willing to take it." The skater also recently appeared on "Olbermann" in a Russian military uniform, continuing the defend his unwavering opposition to a 2014 Olympic boycott to host Keith Olbermann.
BEFORE YOU GO
PHOTO GALLERY
Stars Sound Off On Russia's Anti-Gay Law