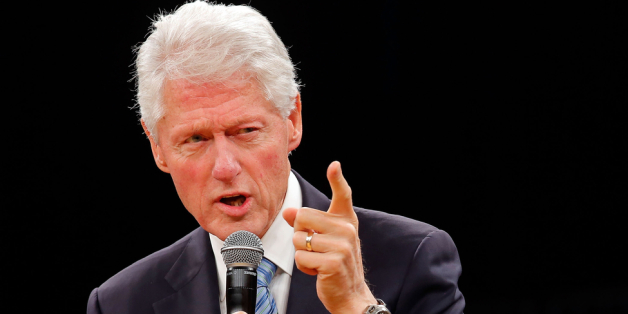 Fifteen years removed from the Monica Lewinsky scandal, one Republican senator's wife had some choice words for former President Bill Clinton regarding that affair.
In an interview with Vogue, Kelley Paul, spouse of Sen. Rand Paul (R-Ky.), addressed the possibility of Clinton becoming the first "first gentleman" if his wife, Hillary, were elected president.
"I would say his behavior was predatory, offensive to women," Kelley Paul said of the Lewinsky scandal, according to BuzzFeed.
Back in 2010, Rand Paul took a similar hard line. When Clinton was campaigning for Paul's U.S. Senate adversary at the time, Dem Jack Conway, Paul told the Lexington Herald-Leader that the former president "showed himself less than honorable in office."
"I'm not sure I would trust a guy who had had sexual relations with an intern," he said, according to the paper. "I mean, do you think he's an honorable person?"
With more than three years to go before the 2016 presidential election, Paul is among the possible contenders for a run at the White House. HuffPost Pollster's latest compilation of 21 publicly available polls finds Paul in third place within the GOP field at 13.3 percent, behind Rep. Paul Ryan (R-Wis.) at 16 percent and New Jersey Gov. Chris Christie (R) at 16.3 percent.
BEFORE YOU GO
PHOTO GALLERY
Hillary And Bill Through The Years