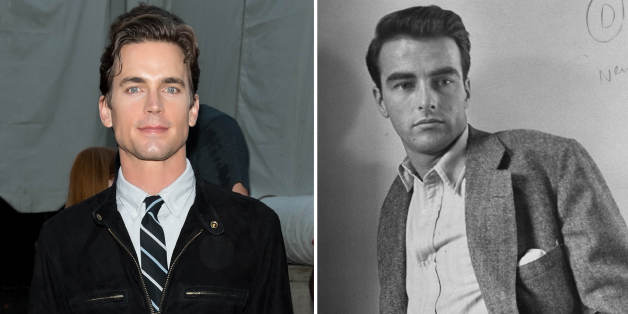 Matt Bomer will portray screen legend Montgomery Clift in a newly announced biopic. IMDB listed the role on Bomer's filmography a few days ago, and a producer associated with the film confirmed the news on Wednesday.
When curious fans asked about the casting rumor on Twitter, producer Michael Din responded to say that Bomer has indeed landed the lead role in the movie, titled "Monty Clift." Din said the project will begin shooting in 2014, and IMDB lists "Clift" as a 2015 release. Producers also reportedly confirmed the casting news to ET.
The movie's IMDB page indicates the biopic will center on Clift's relationship with Elizabeth Taylor following the filming of 1951's "A Place in the Sun." (The Oscar-nominated actor carried on a relationship with choreographer Jerome Robbins.)
The news of Bomer's new role puts the actor front and center once again. The "White Collar" star was a breakout face of last year's "Magic Mike," and this year he was heavily favored play Christian Grey in the adaptation of "Fifty Shades of Grey" -- so heavily favored, in fact, that fans petitioned for the actor to take over even after Charlie Hunnam was cast. Bomer will also star in next year's HBO adaptation of the Larry Kramer play "The Normal Heart" as well as the fantasy film "Winter's Tale."
BEFORE YOU GO
PHOTO GALLERY
Biopics You Probably Forgot About