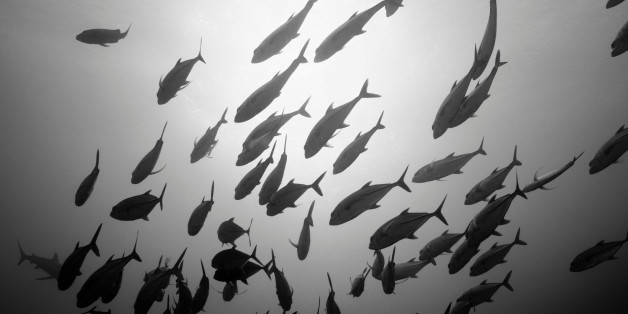 When 233,000 gallons of molasses first spilled into Honolulu Harbor last week, it was hard to imagine the situation getting much worse. The number of dead fish has surpassed 25,000, $3 billion worth of coral reefs have died, sharks have been spotted in the harbor feeding on the dead fish, and Matson, the shipping company that owned and operated the faulty pipeline, is still unable to say when they last inspected the pipe.
But the damage isn't done just yet. Dr. Christian Wayland, State Laboratory Director for the Department of Health State Lab Division, told Hawaii New Now that we could be gearing up for round two of this marine life disaster. "It's possible, " he said, "we can have a large overgrowth of bacteria which is also going to degrade the water quality and drive the dissolved oxygen down again." That means more fish would die. The State Health Department is taking water samples daily to track oxygen and bacteria levels, but scientists still don't know what the long term impact will be. State Water Unit Supervisor Dayna Ornellas told Hawaii News Now, "We're not currently sure what the molasses is going to do for the bacteria itself."
It's getting worse for fishermen and boaters too. Many of the boats in Honolulu Harbor are equally "dead in the water," according to to trimaran owner Rick Cowden. Cowden and others have been too afraid to start their boats up for fear of ruining their engines. "If molasses or dead fish go through hull, the motors," Cowden told Hawaii News Now, "then we're gonna have problems." Cowden said it would cost around $25,000-$30,000 if his trimaran had to be hauled out of the harbor and repaired for damages.
Matson has agreed to take financial responsibility for the spill, but questions still remain about the lack of oversight or regulation that allowed for a fist-sized hole to form in the pipe.
Hawaii News Now - KGMB and KHNL
BEFORE YOU GO
PHOTO GALLERY
Amazing Sea Creatures