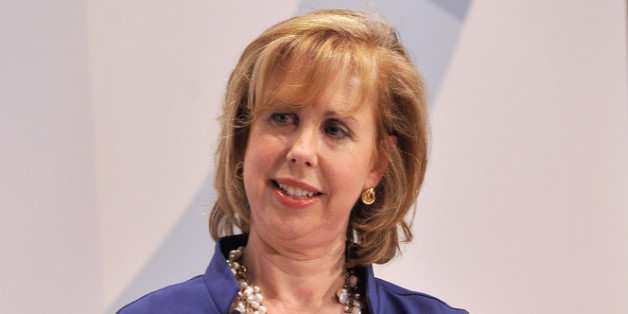 Another great first for women in journalism was announced this week: Nancy Gibbs has been appointed the first female managing editor of TIME magazine. Gibbs will take over the job from Richard Stengel, who has been offered a position at the State Department.
Here are five things you should know about this media powerhouse:
1. Gibbs started her career at TIME in 1985 as a part-time fact-checker. The magazine hired her full-time as a writer in 1988.
2. She has written 174 TIME cover stories -- more than any other writer in TIME's history. Talk about seriously impressive.
3. Her best advice to young professionals? Get your foot in the door. At a May 2012 launch party for her book The President's Club, co-written with Michael Duffy, Gibbs told the audience: "I've always found that once you're in the door of a place and you have the chance to show how you operate and how talented you are, then anything can happen."
4. She credits her upbringing for much of her success. In a Sept. 17 piece detailing her plans for TIME's future, Gibbs wrote: "I come from a family of teachers and I believe ideas matter; the good ones deserve reverence and the bad ones defiance."
5. She's a champion for women who want to work their way to the top. In a recent interview with Forbes, Gibbs said: "I like the fact that glass ceilings are breaking all over. Probably very soon it won't even be something anyone notices when you have a woman taking over one of these jobs."
We certainly hope she's right.
BEFORE YOU GO
PHOTO GALLERY
Inspiration From Brilliant Women