Today is the 162nd birthday of the New York Times. It was born on September 18, 1851.
This is how it looked then: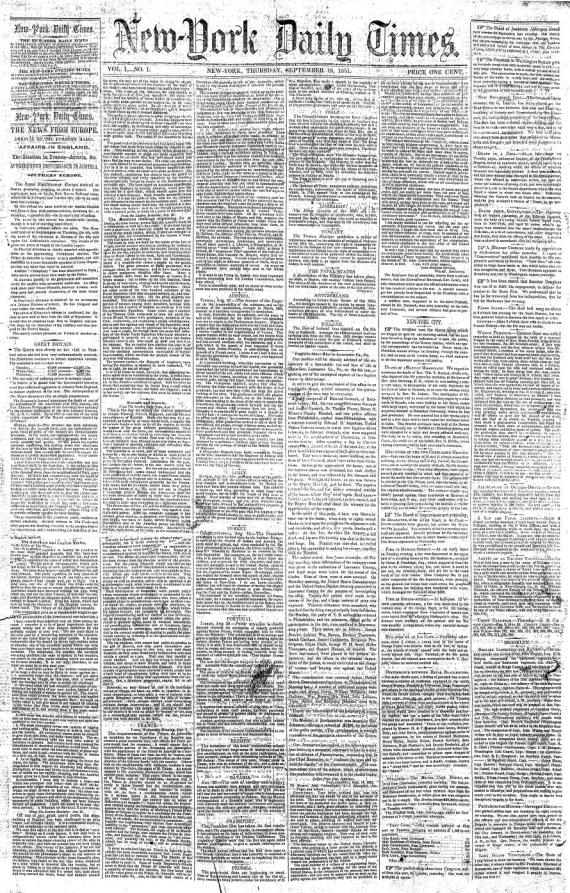 The lead story was about "The News From Europe." Its opening paragraphs give a nice picture of how the news was done back then:
"The Royal Mail Steamer Europa arrived at Boston yesterday morning at about 6 o'clock. The mails were sent on by the New Haven Railroad train which left at 8 o'clock, and reached this city at an early hour last evening.

By this arrival we have received our regular English and French files, with correspondence, circulars, &c.. to Saturday, September 6th — the Europa's day of sailing.

The news by this arrival has considerable interest though it is not of startling importance."
So, readers were treated to not-that-important news from nearly two weeks ago.
This is the New York Times now: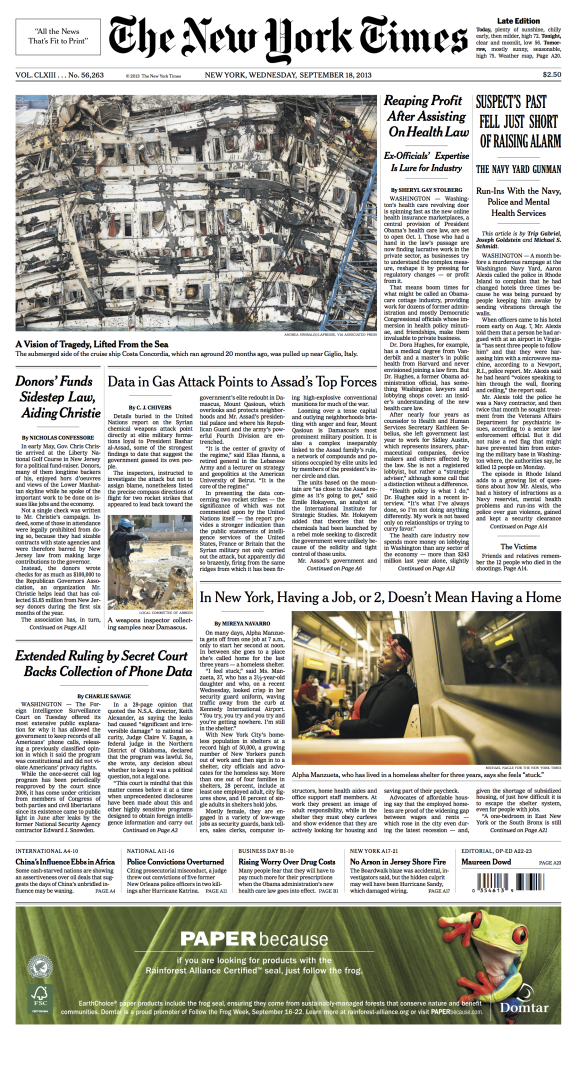 A couple of things have changed!
CORRECTION: The New York Times celebrated its 162nd, not 152nd, birthday on Wednesday.
BEFORE YOU GO
PHOTO GALLERY
New York Times