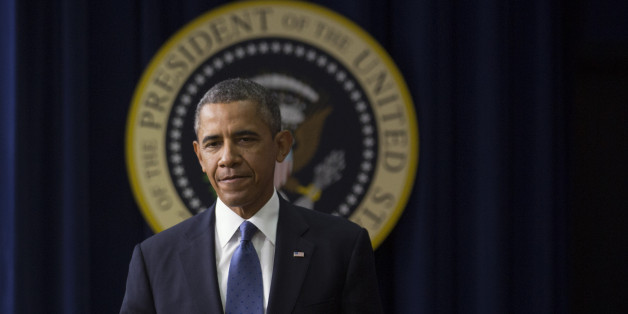 The Moscow Times has named President Barack Obama as one of the five heroes of Russia's gay rights movement, citing his recent meeting with leading human rights and LGBT activists following the G20 summit in St. Petersburg earlier this month.
"American authorities have long raised questions about human rights and LGBT issues in Russia," the paper noted, "and Obama sent a clear signal during his visit to St. Petersburg for the G20 summit, where he organized a meeting with human rights and LGBT activists amid a busy schedule and ongoing negotiations regarding the conflict in Syria."
Since coming out in support of same-sex marriage in May 2012, the Obama administration has done more politically and socially for LGBT Americans that any of the office's predecessors. On an international scale, many credit Obama with providing the impetus for the legislative push to legalize gay marriage in New Zealand, and the president also recently went on the record to say that he has "no patience" for LGBT discrimination taking place in Russia.
During the meeting he held with leading LGBT and human rights activists, Obama stated that, "the kinds of activities that are represented here are critically important to Russia's development and I'm very proud of their work. I think it's important to remember that in every country, here in Russia, in the United States, around the globe, that part of good government is making sure that we're creating space for civil society to function."
Long-standing LGBT activist Nikolai Alexeyev landed the number one spot on The Moscow Times listing, despite a recent alleged social media meltdown amidst claims Aleveyev was quitting activism. Other individuals to receive the title of "Hero of Russia's Gay Rights Movement" include Dmitry Isakov, Igor Kochetkov and Anna Anisimova.
The Moscow Times has also previously compiled a list that blasts the "7 Villains Of Russia's Gay Rights Movement," with Vitaly Milonov ( the politician responsible for the "gay propaganda" ban in St. Petersburg later adopted by the country as a whole) taking the number one spot.
(h/t Americablog)
BEFORE YOU GO
PHOTO GALLERY
Stars Sound Off On Russia's Anti-Gay Law