The Census report released Tuesday showed that poverty figures have remained abysmally stagnant for six straight years, but the people determined to put an end to it have been anything but.
About 46.5 million people, or 15 percent of the U.S. population, are living at or below the poverty line, the U.S. Census Bureau reported Tuesday. But for these people below, personally helping individuals in their communities and beyond is the first step to making a dent in these stats.
Here are seven of those people who are helping us out of this mess.
1. These Kids Donating Their Lemonade Stand Funds To A Food Bank We often can't help but wonder if donating our chump change can actually make a difference. But Aida, 8, Sofia, 8, and Zach, 6, of Utah recently cleared that up for us. After raking in $36.50 from their lemonade stand in June, the do-gooders decided to donate all their profits to a local food bank. It was a small gesture that came with a huge lesson. Small dollar amounts can have a big impact when it comes to helping people in need. Just $16 can feed a family in the U.S. for a day.
2. This Formerly Homeless Man Giving Voice To Youth On The Street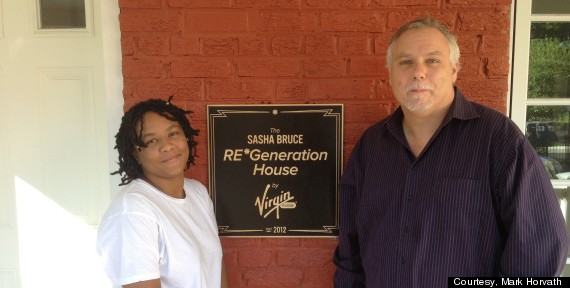 Mark Horvath, founder of Invisible People, is currently on a nationwide tour profiling homeless youth and advocates who are helping them. Horvath, previously homeless himself, is making stops in Chicago, Pittsburgh, Denver, Las Vegas, Washington, D.C. and Maryland, interviewing young homeless people dealing with issues ranging from drugs to sex trafficking. "I understand where these kids are coming from," Horvath said on his site. "I was homeless myself but with the help and kindness of others, I was able get out of my dire situation." Learn more about his trip at Invisible People.
3. This Pastor Helping Gang Members
Father Greg Boyle, a pastor who founded Homeboy Industries, is helping gang members turn their lives around. The nonprofit employs former street kids in its bakery, cafe and diner and provides other social services. For many of those who seek Boyle's help, the experience is transformative. One former gang member who is now a domestic violence prevention facilitator told HuffPost: "I want to give back to the community that I helped destroy."
4. These Volunteers Helping Impoverished People Hear For The Very First Time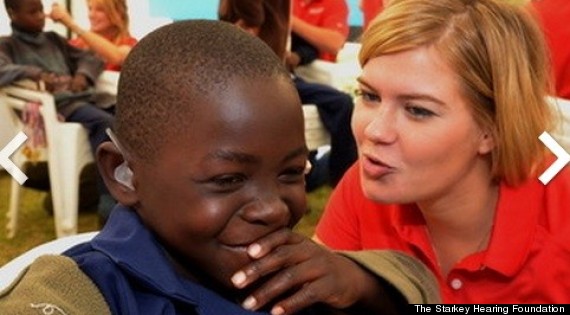 After his hearing aid business took off, Bill Austin decided in 1984 to add on a nonprofit arm to his mission, the Starkey Hearing Foundation, to give impoverished people the devices they need to hear. He donates 100,000 hearing aids annually and has donated more than 165,000 hearing aids this year alone.
5. This Terminally Ill 'Layaway Angel' (pictured in spirit) Who Paid For 16 Needy Families' School Supplies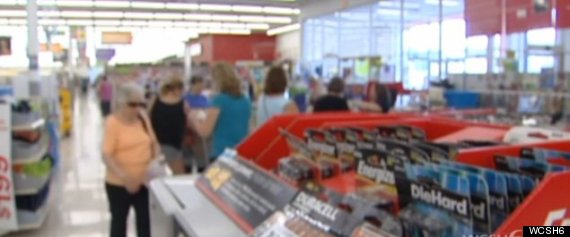 An anonymous donors paid the Kmart layaway bills for 16 families in Auburn, Maine. The "layaway angel" told the staff that she was terminally ill and just wanted to do something nice before she died, WCSH6 reported. In only 15 minutes she paid off 16 balances -- about $3,000 in cash -- and left.
"I wanted to cry," Kmart manager Joyce Beane told the Lewiston-Auburn Sun Journal. "It was that powerful. It takes something like this to make you think, 'Oh, my word. If I were facing the end of my life, would I take time to reach out and help people?'"
6. These People Running This Adorable School Bus Feeding Hungry Kids Throughout the school year, about 21 million U.S. students get free or reduced-price lunches. But during the summer, that number plummets to 3.5 million because of a lack of programs and because kids often can't get to the ones that are available. So, FRED Buses –- an initiative that relies on donations and federal grants –- has figured out a way to eliminate at least half the problem. Its lime-green vehicles made their way to low-income neighborhoods in Seattle four days a week while kids were on break to dole out meals and to invite them onto the bus to hang out play games.
7. This Teacher And Her Student Who 'Cemented Faith In Humanity's Future'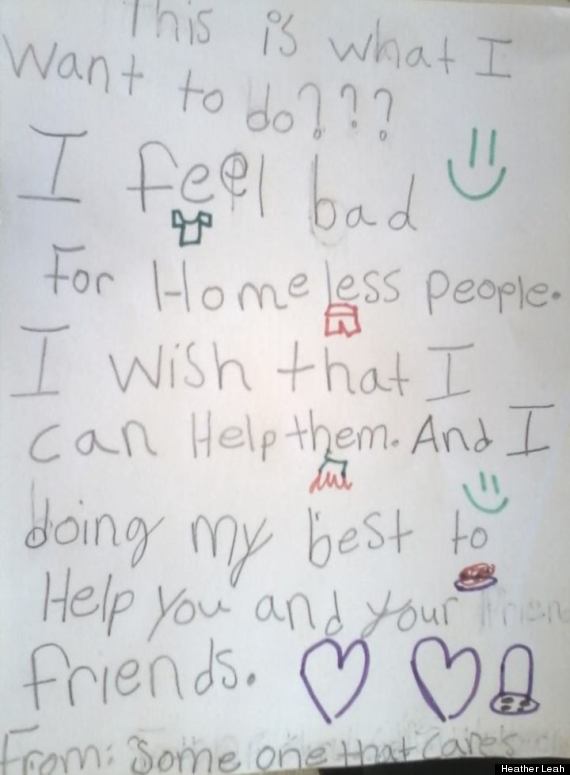 It's never too soon to start getting kids to care about such unfortunate realities as homelessness, even if it may hurt their carefree view of the world. One fourth grade teacher demonstrated this back in April when she took her class to visit a rescue mission in Raleigh, N.C. First, the teacher worried that her students might judge the downtrodden residents, but what unfolded during the trip "cemented [her] faith in humanity's future."
Clarification: This post has been updated with recent donation amounts from the Starkey Hearing Foundation.
BEFORE YOU GO
PHOTO GALLERY
Cities With Greatest Increase In Concentrated Poverty: Brookings