 Starbucks CEO Howard Schultz's "respectful request" that customers no longer bring guns into stores stopped short of an outright ban on firearms.
While many took to Facebook to praise the policy shift...



... Gun rights supporters were quick to voice opposition.


Many said they would continue to bring guns into the store anyway.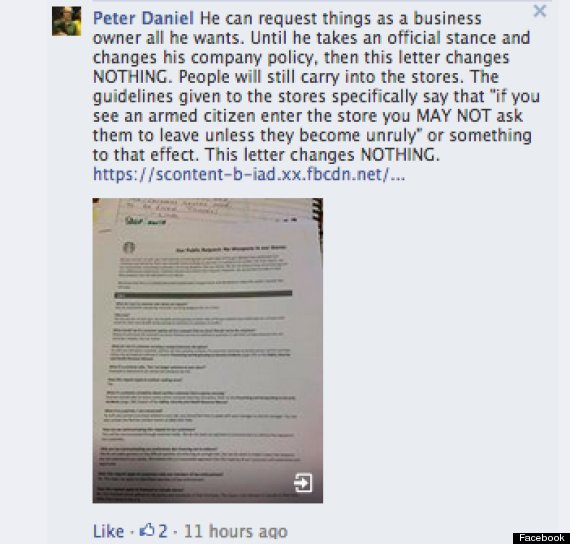 A number of comments posted to Schultz's letter echoed the same sentiment.




We reached out to Starbucks and asked them about the backlash from gun rights supporters.
"If customers choose not to abide the request, we will still serve them as we always have," Starbucks spokesperson Zack Hutson said. "But we've been very clear that guns are not welcome in our stores."
BEFORE YOU GO
PHOTO GALLERY
15 Things The Gun Industry Wouldn't Admit