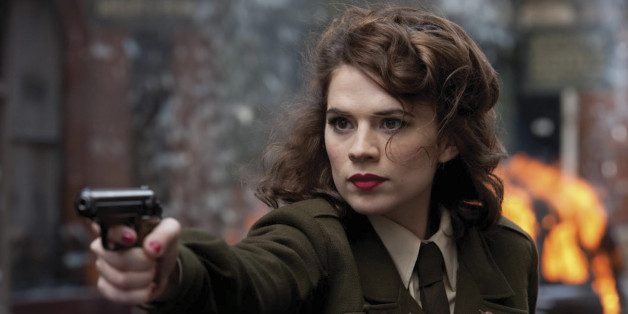 Marvel is prepping its next TV show, "Agent Carter." According to The Hollywood Reporter, there are no deals in place and the show is in early stages of development.
"Agent Carter" was a one-shot short film released on the "Iron Man 3" Blu-ray that featured Hayley Atwell as Peggy Carter, a secret agent from the "Captain America" series of films. There's no word on rather Atwell will reprise the role if the project goes to series. IGN reports a writer is currently being sought for the project.
Entertainment Weekly reports the series would take place post-WWII.
Marvel's latest TV effort, "Agents of S.H.I.E.L.D.," which is set in the "Avengers" film universe with Joss Whedon behind the scenes, is set to premiere on Tuesday, Sept. 24 on ABC.
Would you watch an "Agent Carter" TV series?
PHOTO GALLERY
"Marvel's Agents of S.H.I.E.L.D."