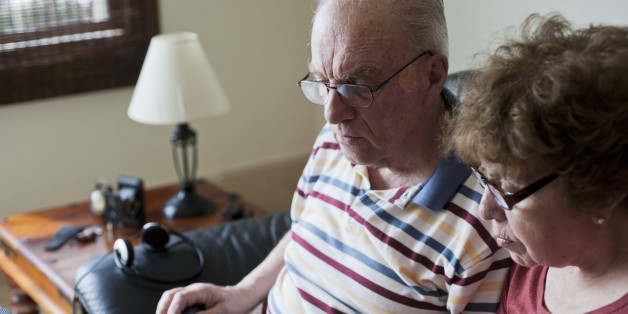 A surprisingly large share of Americans expect to work until they die.
According to a recent survey by HSBC, 18 percent of Americans say they'll never be able to retire. That figure is higher than the 12 percent of people worldwide who don't ever expect to retire, the survey of 16,000 people found.
The report cites the global economic downturn as the main reason people are expecting less from their twilight years, and indeed in the U.S., the recession has played a role in shifting attitudes towards retirement. A separate survey in March found that Americans' confidence they'll be able to retire is at a record low. In fact, the share of workers that say they "feel very confident" they'll retire comfortably has halved since 2007, before the downturn, according to CNNMoney.
That's mainly due to the fact that nearly 90 percent of Americans experienced some kind of retirement savings "derailer," such as a job loss, decreased value in major assets like their house or financially supporting a grown child during the downturn. And half of Americans aren't saving for retirement at all, according to a March 2012 survey.
One reason many Americans may not be putting enough money away is because the wealthy benefit most from tax subsidies that encourage retirement saving, according to an August report from the left-leaning Economic Policy Institute. The result is that a large share of Americans who do actually make it to retirement are relying largely on an already-pinched Social Security system to pay their bills.
BEFORE YOU GO
PHOTO GALLERY
9 Ways Americans Haven't Recovered