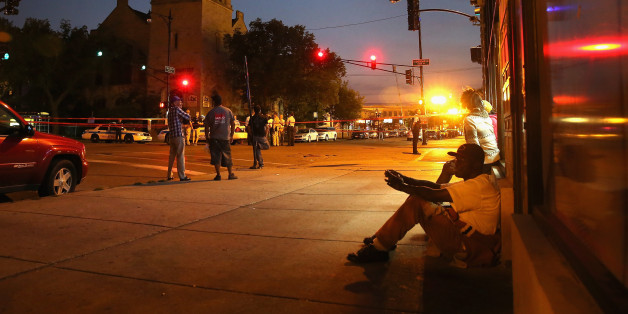 While the majority of cities had goose eggs for murder counts in the FBI's newly-released crime statistics for 2012, Chicago stood out with the unfavorable distinction of having the biggest number next to its name.
Chicago tallied 500 incidents of what the FBI calls "murder and nonnegligent manslaughter," making for a higher total than New York City's 419 murders and Detroit's 386 murders.
Several reports were quick to dub the Windy City the nation's new "Murder Capital," despite the fact that the FBI makes no such claim with any of its data.
In fact, the bureau even issues a bold-lettered caution against any sweeping generalizations based solely on numbers:
"These rough rankings provide no insight into the numerous variables that mold crime in a particular town, city, county, state, tribal area, or region. Consequently, they lead to simplistic and/or incomplete analyses that often create misleading perceptions adversely affecting communities and their residents. Valid assessments are possible only with careful study and analysis of the range of unique conditions affecting each local law enforcement jurisdiction:
Though 500 homicides is shocking milestone, the FBI total is actually lower than what several local outlets including RedEye and WBEZ reported.
Chicago Police have previously told HuffPost the department's data, which helps populate the FBI's Uniform Crime Reporting data, often differs from other sources like the Cook County Medical Examiner's office depending on how each entity chooses to classify a death.
"The perception issue is something that is real hard to get across when we're having some progress," Chicago Policy Supt. Garry McCarthy told NBC Chicago earlier this month.
With the city's homicide problem in the news and popular culture -- two features, both called "Chiraq" were released in recent weeks -- the Sun-Times calls out where people are getting the story on Chicago wrong.
The paper called claims of escalating violence in the recent HBO/VICE episode on Chicago violence "not even close" to true as crime and shootings in the city are down since the same time last year. Even more dramatically, the city's violence has plummeted since the 1990s. Though 500 homicides is a grim and excessive number, it's an improvement on 970 -- Chicago's body count from 1974.
For a strictly by-the-numbers tally, these are the seven American cities had more than 200 homicides last year, based on FBI data:

NUMBER OF 2012 MURDERS/NONNEGLIGENT MANSLAUGHTERS

Chicago -500
New York City - 419
Detroit - 386
Philadelphia - 331
LA - 299
Baltimore - 218
Houston - 217
BEFORE YOU GO
PHOTO GALLERY
Crime In Chicago