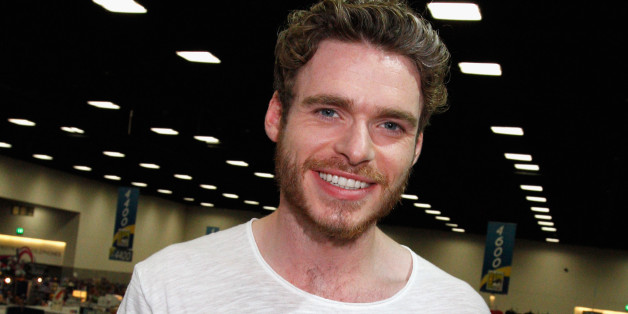 It has been a rough year for Richard Madden thus far. First, his "Game of Thrones" character was killed off during the Red Wedding. Now, the actor's facing the ire of the Internet for taking up too much space on the train.
Madden was photographed sitting with his legs spread far apart while riding on the Bakerloo line of the London Underground earlier this summer. The photo shows the 27-year-old sprawled in a seat, with his left leg right up against the passenger beside him.
The snapshot of the actor was uploaded to the cheeky Tumblr "Men Taking Up Too Much Space On The Train" back in June. Keen users recently spotted the "Game of Thrones" star among the bunch and were quick to comment on the faux pas.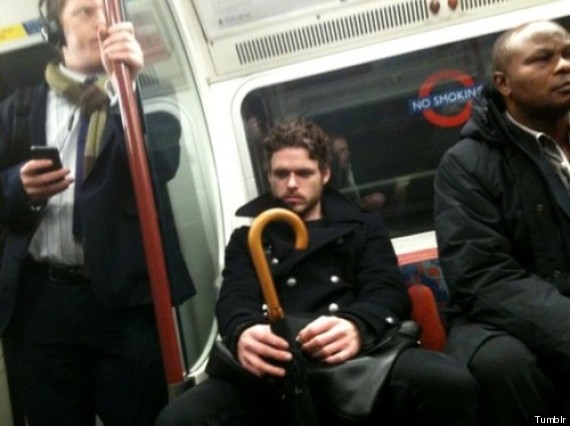 "Oh man, Robb Stark is a subway leg-spreader?! Maybe the Red Wedding was justified after all…" a commenter wrote. "Rob Stark! What would your mother say?! Oh…wait," quipped another.
Some were more forgiving.
"The King of the North can take up as much room as he wants," one responded. "He can take up as much space as he likes. When you play the game of underground seating you either win or die," another added.
Madden is one of multiple men featured on the page in various states of recline, unwitting to the social sin they are committing. Guys taking up more space than necessary is "a classic among public assertions of privilege," according to the curator.
King or no king, the subway is no man's throne.
BEFORE YOU GO
PHOTO GALLERY
"Game Of Thrones"