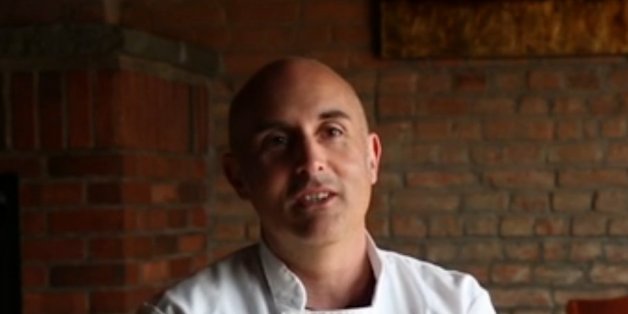 Open up any magazine or newspaper food section, and it won't be hard to find The Chef Profile. The article will focus on a chef whose restaurant is white hot thanks to its innovative approach to reinvigorating a specific cuisine. (See: Danny Bowien, Sean Brock, Daniel Humm, etc.)
Less often seen is the feature article about a chef who now spends his days helping the homeless. John Tumino, a Syracuse-based chef, was recently profiled in a three-part series by the Syracuse Post-Standard. (See: parts 1, 2, 3) He gave up the steady salary and reliability of his job as a full-time chef to help feed the local homeless population, person-by person.
Tumino's organization, In My Father's Kitchen, feeds people's "spirit, soul and body by using food to open the door to people's hearts." Tumino's aim is to send a message to the homeless population that they are not invisible -- he prepares food, but also works to get to know the people he feeds.
He explains how he got started, and his spiritual inspiration:
"Everyone has a story behind that cardboard sign":
The effect of his work:
BEFORE YOU GO
PHOTO GALLERY
People Receive The Best News Ever