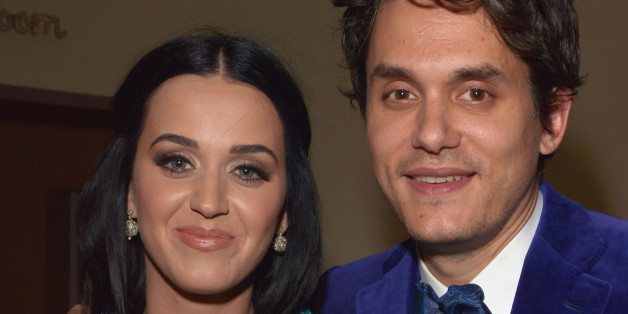 Katy Perry has added radio disc jockey to her list of talents, curating a station for the new iTunes Radio feature that was unveiled on Wednesday when Apple debuted iOS7, the company's latest operating system. Perry's Apple station includes the requisite plug for her new album, "Prism" (in the form of new single "Dark Horse"), as well as songs by Robyn, Haim, Icona Pop, Yeah Yeah Yeahs, Iggy Azalea and Drake.
"Drake is so sensitive, but yet still so cool," Perry says as she introduces Drake's "Hold On, We're Going Home" in one of the station's pre-produced song introductions. "It's a hard balance to find: emotional guys who are sensitive but strong. [...] I listen to it with my boyfriend, so I suggest listening to it with whoever you want to make out with." Perry's current beau is John Mayer.
Perry isn't the only pop star infatuated with the emotional rapper-singer. Here's Perry's friend, Rihanna, quoting Drake on Twitter:
It's yours...nobody else's

— Rihanna (@rihanna) September 17, 2013
Don't think about it too much, too much, too much, too muuuch!

— Rihanna (@rihanna) September 17, 2013
Drake, thoughts? PHOTO GALLERY
Celebrity News & Photos