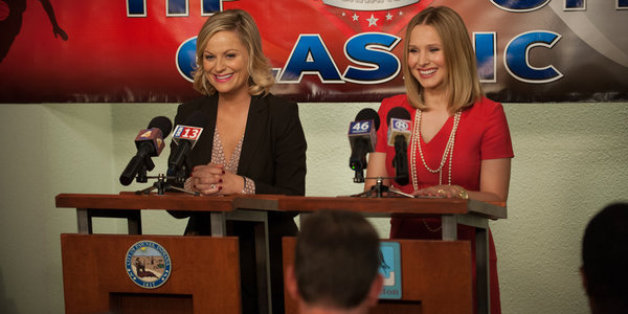 Kristen Bell will make her "Parks and Rec" debut on Thursday, Oct. 3 episode titled "The Pawnee-Eagleton Tip Off Classic." Bell will play Ingrid de Forest, the Eagleton counterpart of Leslie Knope (Amy Poehler).
"She's Leslie's equivalent, but richer and better dressed," executive producer Mike Schur told EW.
Call it a "Veronica Mars"/"Party Down" reunion. "Parks" star Adam Scott appeared as a teacher on an episode of "Veronica Mars" and Bell guest starred as Scott's "Party Down" girlfriend.
See more "Parks" photos below.
"Parks & Rec" airs Thursdays, 8 p.m. ET on NBC.
PHOTO GALLERY
'Parks and Recreation'