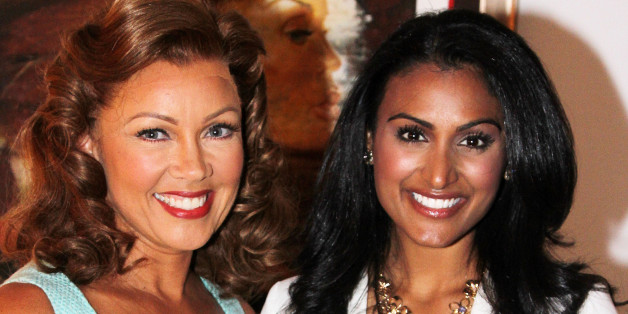 Two women who broke color barriers and made history had the chance to meet for the first time on Wednesday.
The first Indian American Miss America Nina Davuluri paid a visit to Vanessa Williams, the first African American Miss America, after Williams' performance in her Broadway play "The Trip To Bountiful" in New York City.
Both Davuluri and Williams followed a similar path to the crown by winning the title of Miss Syracuse, then Miss New York and ultimately becoming Miss America.
But Davuluri's crowning moment this week was marred by a swarm of racist, hateful comments and backlash, similar to the racism experienced by Williams when she won 30 years ago.
Check out the historic selfie that emerged from the meeting. We wonder if Vanessa Williams gave Davuluri any advice! Although, it doesn't seem she needs much of it. Davuluri recently responded to the backlash with pride in her heritage.
"I have to rise above that. I always viewed myself as first and foremost American."


Look below for more photos from their meeting.
PHOTO GALLERY
Miss America 2014 Meets Miss America 1984