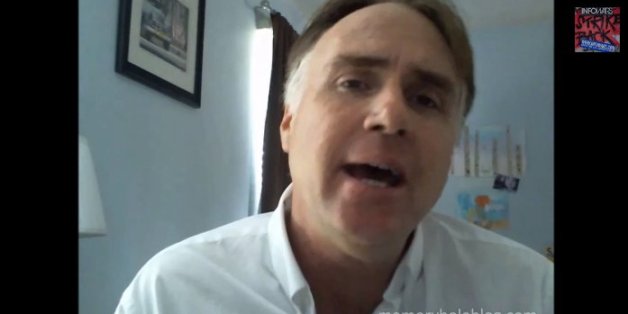 A tenured professor at a Florida university is once again stirring the pot by promoting an outrageous conspiracy theory, this time about Monday's Navy Yard shooting in Washington, D.C.
James Tracy, an associate professor of communications at Florida Atlantic University, posted an article on his personal blog Thursday morning in which he alleges that the Navy Yard shooting may have been perpetrated by the U.S. government working in conjunction with the media.
Tracy's controversial speculations about what did (and didn't) happen at the Navy Yard have many similarities to the Sandy Hook hoax theories that were promoted after the mass shooting in Newtown, Conn. He points to online news stories that bear the date Sept. 15 instead of Sept. 16, photos that supposedly show EMTs and police not doing their jobs properly, clips of newscasters laughing when they allegedly thought they weren't being recorded and inaccuracies in media reports about the kind of gun used, the number of shooters and more.
His big claim here is that mass shootings are often staged to drum up public support for gun control.
Tracy, who has worked at Florida Atlantic University for more than 10 years, and whose classes examine "the relationship between commercial and alternative news media and socio-political issues and events," has publicized similar theories around the Boston bombing and the Sandy Hook massacre. The university officially reprimanded him after his Sandy Hook rants, which were not always confined to his personal blog.
"Florida Atlantic University does not agree with Mr. Tracy's views or opinions regarding the Navy Yard shooting in Washington, D.C.," said university spokesman Lisa Metcalf in an email to The Huffington Post. "We are saddened by any media stories that have added to the pain felt by the victims' families and friends as a result of this unspeakable tragedy."
Click here to read Tracy's blog post about the Navy Yard shooting.
WATCH: Tracy discusses his "Boston Bombing Timeline," a project designed to show discrepancies in the official account of the marathon tragedy.

BEFORE YOU GO
PHOTO GALLERY
Navy Yard Shooting