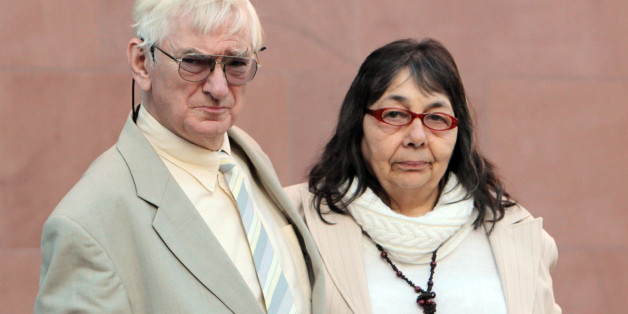 A British couple who were fined after refusing to allow a same-sex couple to stay in a double room at their hotel last year are reportedly selling their property, claiming that they've received death threats as their business has suffered.
As the BBC is reporting, Chymorvah Hotel owners Hazelmary and Peter Bull were no longer allowed to advertise their property with Visit England, the country's main tourism body, after local courts ruled they had unlawfully turned away Martyn Hall and his partner Steven Preddy in 2008. That lack of promotion, in turn, sparked the demise of their business.
"We always ran our business in accordance with what it says in the Bible," Hazelmary is quoted by the BBC as saying. "We are responsible for what happens under our own roof, and it was important we abided by that."
At the time of the incident, the Bulls argued they did not turn away Hall and Preddy because they are gay, but said they did not allow unmarried heterosexual couples to rent rooms, either. Regardless, Judge Andrew Rutherford ruled in the gay couple's favor, awarding them 1,800 pounds (about $2,900 at the time) each in damages, according to the Associated Press.
Meanwhile, the Daily Mail reports that the couple claim to have received death threats and had their hotel's website corrupted with pornographic imagery. More recently, they say they found the bolts removed from the wheels of their car and most recently found a dead rabbit nailed to their fence.
"In 2013, two people who worked all their lives at this have ended up cold and hungry. It's not right," Hazelmary said, according to the Daily Mail. "This is like a death in the family. I never thought it would end like this. We are not facing the future with any real enthusiasm."
The Telegraph notes that the couple has since won the right to take their appeal to the Supreme Court after the case was dismissed by the Court of Appeal.
Earlier this month, another British hotel owner lost her appeal against a ruling that she unlawfully discriminated against a gay couple by refusing to allow them stay in a double room in 2010.
Susanne Wilkinson, owner of the Swiss Bed and Breakfast in Cookham, Berkshire, said in a statement, "Surely in our diverse 21st century UK society there is ample room for a variety of lifestyles with many thousands of other B&Bs being willing to accommodate unmarried couples."
Earlier this year, a Hawaii judge ruled that the Aloha Bed And Breakfast had violated the law by denying two women a room, according to the Associated Press.
Meanwhile, an Oregon-based bakery closed up shop earlier this month after its owners sparked national controversy when they cited their religious beliefs as an impetus in their decision to reject a lesbian couple's wedding cake offer.
BEFORE YOU GO
PHOTO GALLERY
LBGT Service Cases