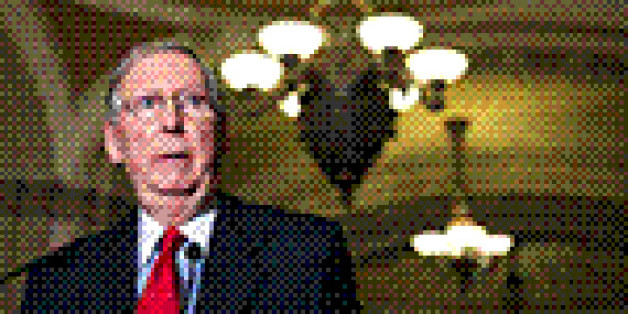 Politicians are not, by and large, a popular group of people. With the American public having chosen cockroaches over Congress in a recent popularity contest, our elected officials are only worsening the problem when they do bad and often illegal things.
Take the following politicians, named by the watchdog group Citizens for Responsibility and Ethics in Washington (CREW) as the most corrupt in Congress, for example. Abusing taxpayer funds isn't a game, but this is what it might look like if it was. Scroll down for 8-bit presentations of corrupt politicians, and be sure to click over to CREW's full 2013 report for more.
Rep. Paul Broun (R-Ga.)
Broun loaned his campaign money and claimed they were no-interest loans. When his campaign was later caught making "interest payments" to Broun, he altered his Federal Election Committee reports to change the source of the loans.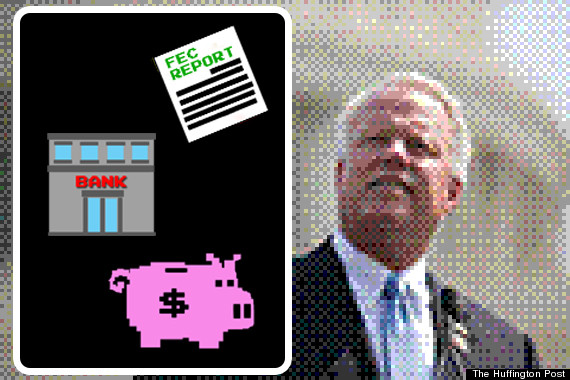 For more info on Broun's report, click over to CREW.
Rep. Michele Bachmann (R-Minn.)
Bachmann is currently under investigation by the Department of Justice for allegedly coordinating with a super PAC. She also may have used her presidential campaign to help sell her memoir, "Core of Conviction." Conviction. Aptly put.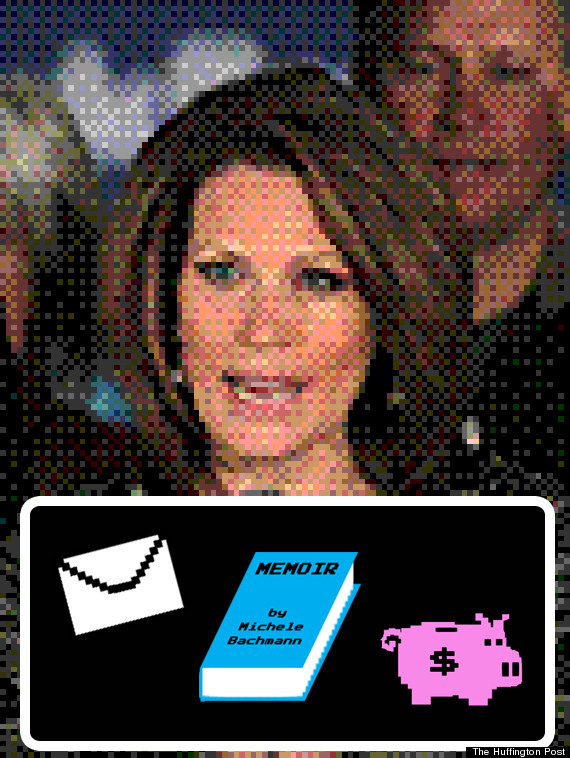 For more info on Bachmann's report, click over to CREW.
Rep. Don Young (R-Alaska)
Aside from scrutiny for allegedly using campaign funds for personal use and not disclosing gifts, Young took earmarking to another level when he injected a $10 million handout into a transportation bill that would directly benefit a campaign contributor. He did this after Congress passed the bill, but before it made it to the president's desk.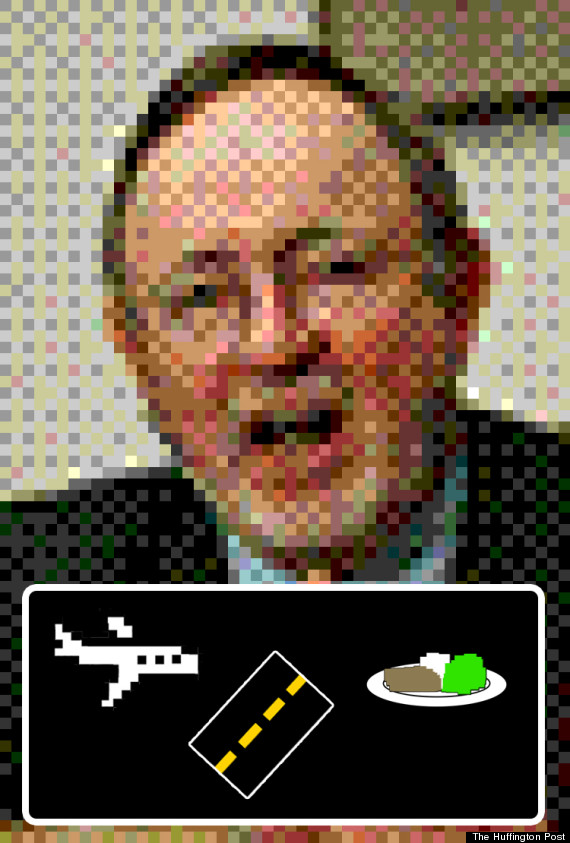 For more info on Young's report, click over to CREW.
Rep. Gregory Meeks (D-N.Y.)
Meeks is under federal investigation for receiving gifts and trips from non-profit groups with questionable backgrounds. One of these shady groups "lost track" of thousands of dollars intended for victims of Hurricane Katrina.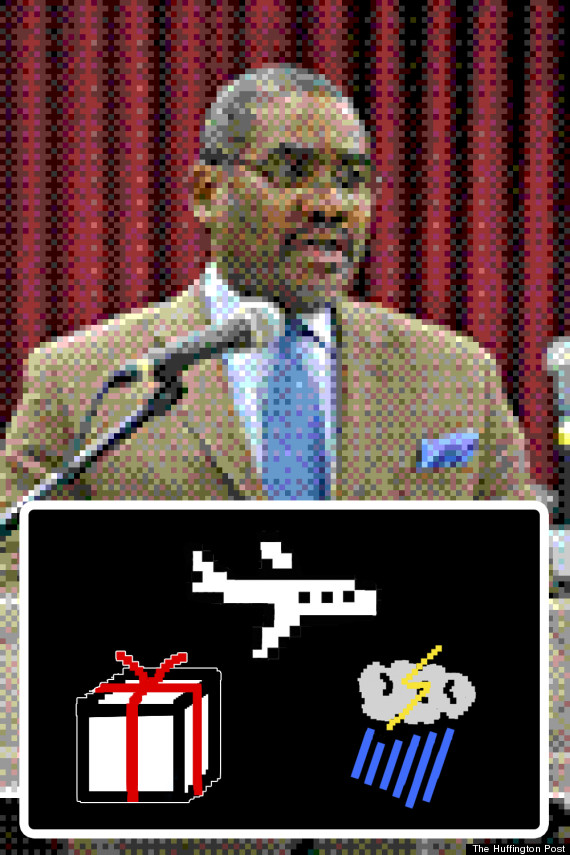 For more info on Meeks' report, click over to CREW.
Rep. Harold "Hal" Rogers (R-Ky.)
Rogers loves the Army. He loves it so much that he earmarked millions of dollars to a company in his home state of Kentucky could manufacture incredibly expensive items for it. Oh, and the manufacturer, Phoenix Products, has donated more than $35,000 to Rogers' campaigns.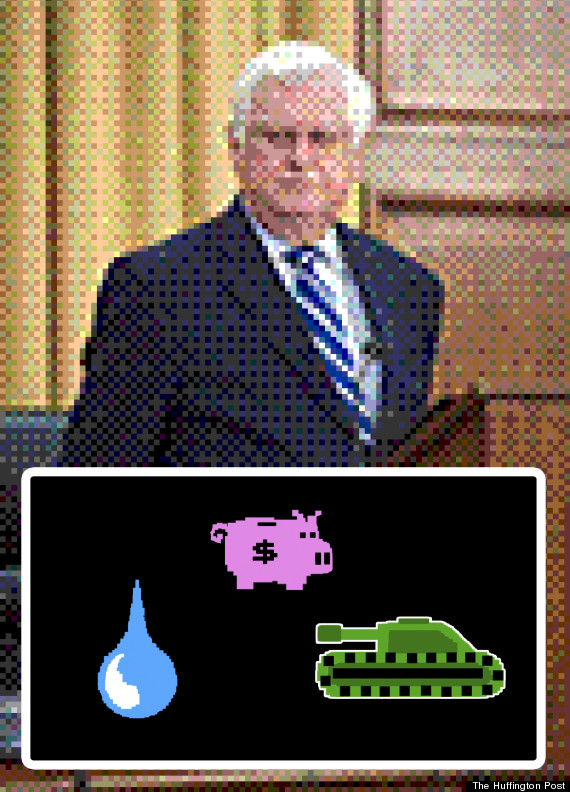 For more info on Rogers' report, click over to CREW.
Rep. David Valadao (R-Calif.)
Valadao kicked off his first term in Congress earlier this year by introducing an amendment to stop additions to a California high speed rail project. Hey, he's just a concerned citizen from a small town ... who owns a dairy company with his family ... and has land running alongside where the new track would go ... and failed to tell Congress that he has a financial stake in the decision. All aboard!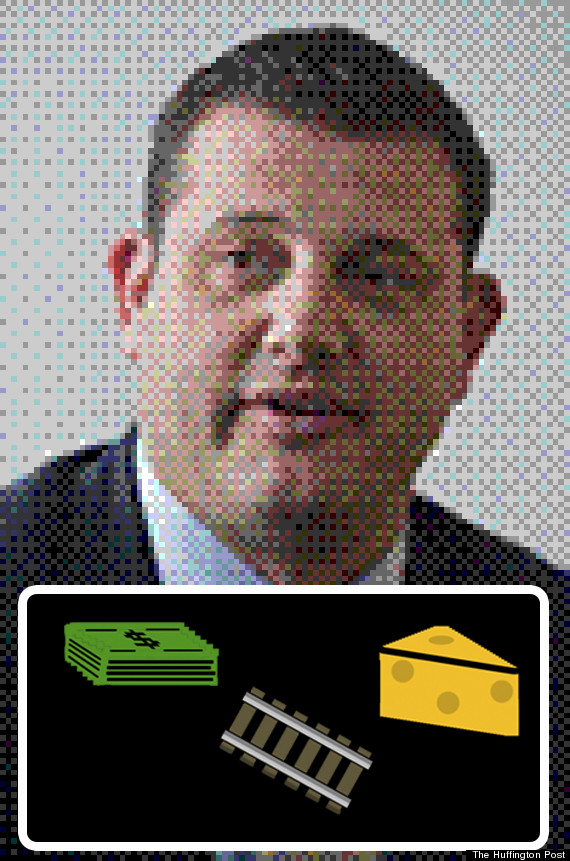 For more info on Valadao's report, click over to CREW.
Rep. Michael Grimm (R-N.Y.)
While he recently broke House rules by including video from floor proceedings in order to raise money for his reelection campaign, Grimm is most notorious for his relationship with Israeli businessman, Ofer Biton. Biton provided enormous donor assistance in 2010 by connecting Grimm with wealthy campaign contributors. When Grimm got elected, he returned the favor by helping Biton get a green card.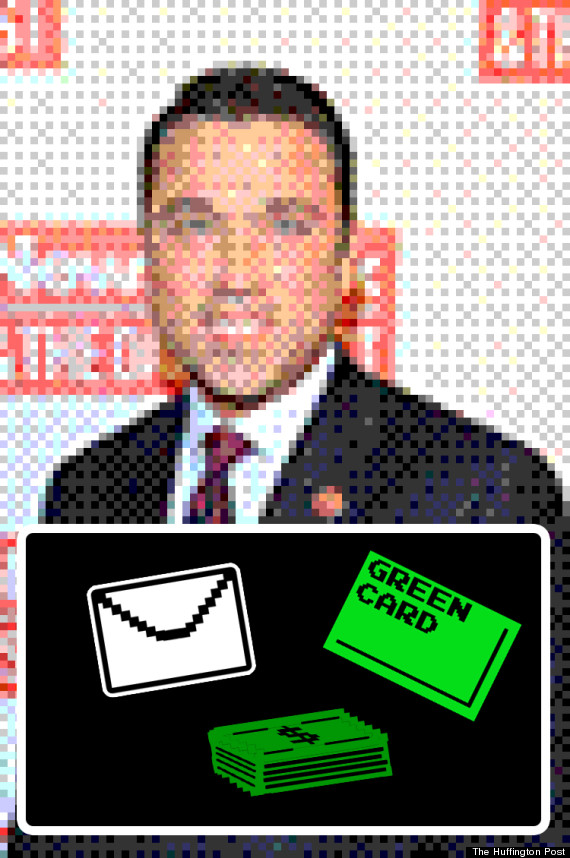 For more info on Grimm's report, click over to CREW.
Rep. Rob Andrews (D-N.J.)
Andrews doesn't mind spending the money people contribute to his political campaign on himself. The Democrat used campaign funds to fly his family to Scotland and California, and even to throw a high school graduation party. Andrews' is really just a family man -- he even earmarked more than $1.5 million for Rutgers University School of Law, where his wife works.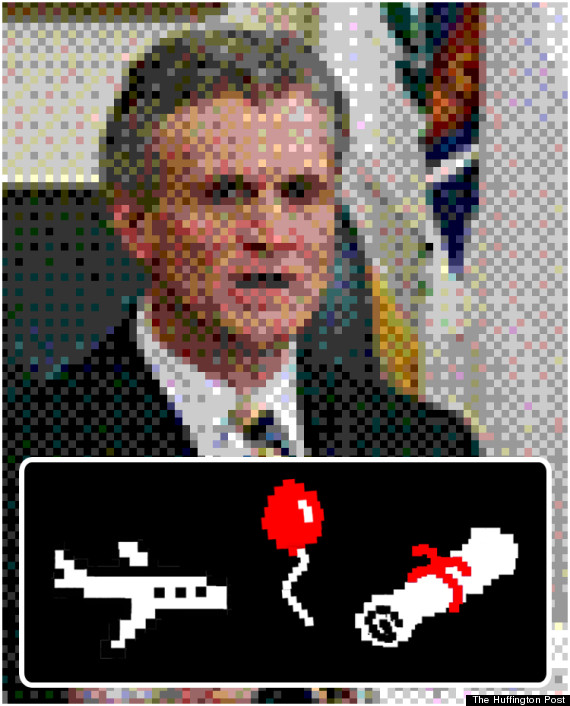 For more info on Andrews' corruption, click over to CREW.
Rep. Tim Bishop (D-N.Y.)
When one of Bishop's constituents needed a fireworks permit for their son's bar mitzvah, the congressman sprung into action, getting the necessary permits, after the required deadline. A short while later, Bishop came knocking, asking the constituent to give his campaign $5,000 in return. L'Chayim!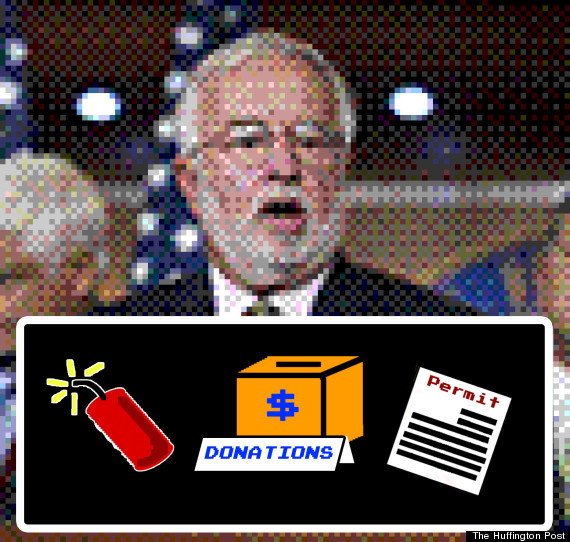 For more info on Bishop's report, click over to CREW.
Sen. Robert Menendez (D-N.J.)
Menendez is under investigation for using his position to help his good friend Salomon Melgen's business ventures. Melgen has donated hundreds of thousands of dollars to Menendez campaigns, and even flew Menendez around on his personal jet multiple times, which the good senator from New Jersey failed to disclose as gifts.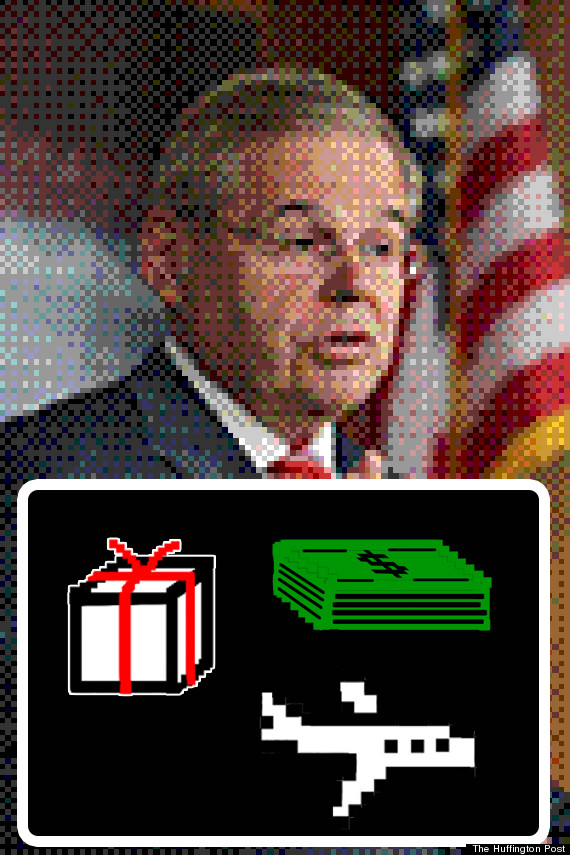 For more info on Menendez's report, click over to CREW.
Rep. Vern Buchanan (R-Fla.)
Buchanan illegally used the employees of his car dealership to accept political contributions. He then pushed his former business partner to sign a false affidavit to keep himself from being implicated in the sheisty dealings. Now, he's an employee of the American taxpayer.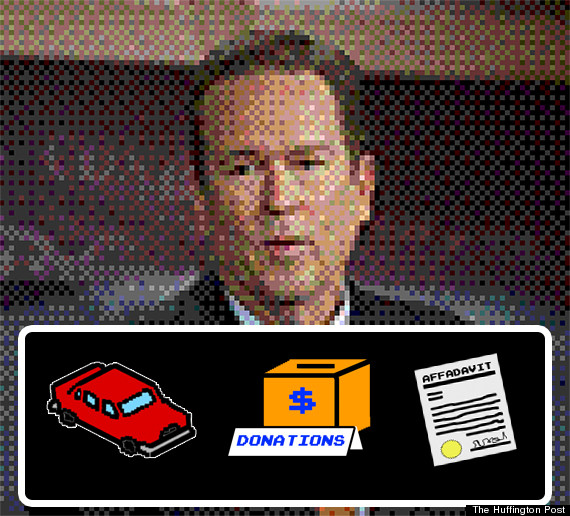 For more info on Buchanan's report, click over to CREW.
Rep. Scott DesJarlais (R-Tenn.)
A doctor prior to being elected to Congress, DesJarlais engaged in extra-marital affairs with two patients (prohibited in Tennessee). Despite running on an anti-abortion platform, he urged one to get an abortion, then later lied about recorded phone calls with those patients.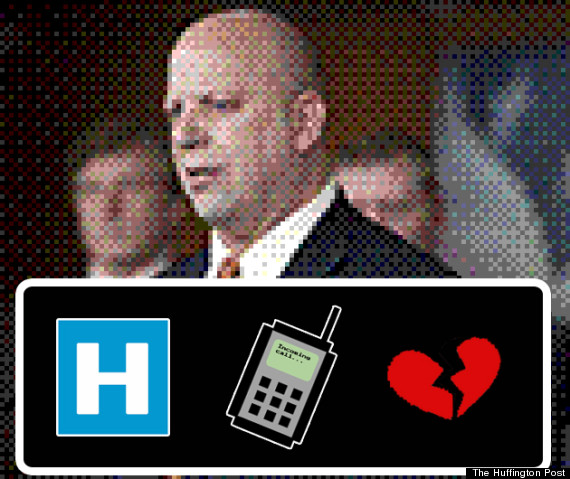 For more info on DesJarlais' report, click over to CREW.
Sen. Mitch McConnell (R-Ky.)
McConnell has been accused of using public time and money to conduct political research on potential political opponents, namely actress Ashley Judd. McConnell denies any wrongdoing, but there's a recording of one of these meetings, where he and his staff can be heard discussing strategies for attacking Judd.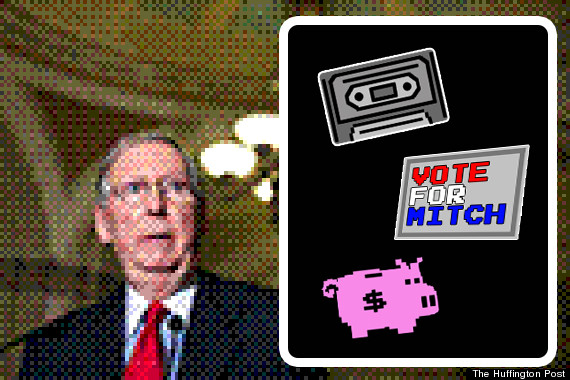 For more info on McConnell's report, click over to CREW.
Correction: An earlier version of this story referred to Rep. Michael Grimm as a Democrat. He is a Republican.
BEFORE YOU GO
PHOTO GALLERY
Unfortunate Politician Names