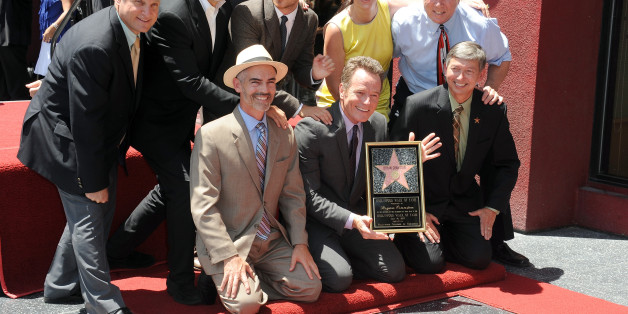 For a series about methamphetamine, "Breaking Bad" is doing a lot of good.
The final season has revealed the hit show's healthy addiction to charity, The Hollywood Reporter writes.
A drawing for the Sept. 29 screening of show's finale with the cast will net an estimated $750,000 for anti-bullying organization Kind Campaign, according to the trade daily. The wife of "Breaking Bad" actor Aaron Paul runs the nonprofit.
In July, "Breaking Bad" leading man Bryan Cranston put together a sweepstakes for the season premiere screening. That contest earned $303,000 for the National Center for Missing and Exploited Children.
But that wasn't all. Last week an auction of 200 donated "Breaking Bad" props sold out within two hours. The proceeds benefited a Goodwill thrift store in Albuquerque, N.M., which supplied "Breaking Bad" with clothes and furniture while it filmed nearby.
When it comes to giving back, "Breaking Bad" clearly doesn't meth around.
BEFORE YOU GO
PHOTO GALLERY
'Breaking Bad' Final Episodes Images