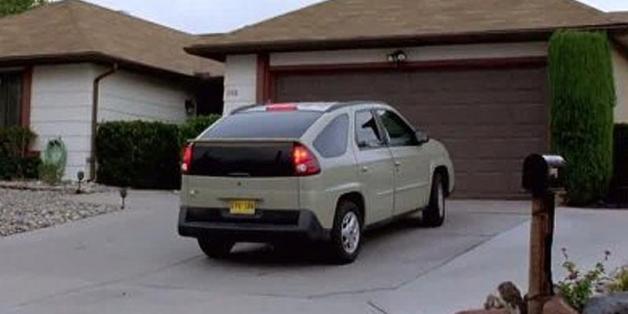 The series finale of "Breaking Bad" may be little more than a week away, but if you happen to be sitting on a Walter White-style cash hoard, you might be able to own a piece of the show forever.
Some of the AMC series' most infamous props and costumes are now being auctioned off on Screen Bid, a site where TV and movie studios sell all that cool stuff we see in their productions. But unlike Walter White's morality, a lot of the "Breaking Bad" stuff won't come cheap.
Remember the creepy old guy with the bell, Hector? That bell alone starts at $3,500, not to mention the $5,000 opening bid for his wheelchair. Then there's Walter's notoriously resilient, yet death-tainted Pontiac Aztek. That starts at only $1,000, likely due to not being drivable after damage caused by -- who knows? -- running over murderous meth dealers, perhaps?
All in all, Screen Bid co-founder Bill Block told The New York Times he hopes the auction will raise around $2 million. That seems doable. Last week a charity auction of about 200 "Breaking Bad" props sold out within two hours.
Here are our some of our favorite Breaking Bad props being auctioned by Screen Bid:
BEFORE YOU GO
PHOTO GALLERY
'Breaking Bad' Prop Auction