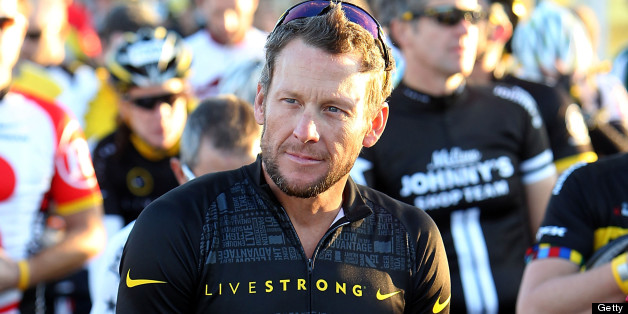 Celebrities have been endorsing brands, products and services for a very long time. However, as useful as a celebrity endorsement is for generating brand awareness, it's not a marketing tactic that small business owners typically think they can afford. Furthermore, calculating the return on investment (ROI) of a celebrity endorsement can be challenging.
However, the world of celebrity endorsements is changing. Today, the pool of celebrities includes A-list Hollywood superstars as well as reality TV celebrities and internet celebrities. Small businesses have more opportunities to secure celebrity spokespeople, but that doesn't mean investing in a celebrity is the right marketing strategy for every small business.
More from Forbes:
- The Highest-Paid Celebrities 2013
- The Highest-Earning Celebrity Couples
- 20 Job Rules For Millennials
Celebrity Endorsement Costs
The first question small businesses have when they consider using a celebrity spokesperson is whether or not they can afford to pay the celebrity's fees. Evan Morgenstein, President & CEO of CelebExperts, a company that helps businesses of all sizes secure the right celebrity spokespeople, says there is a misconception about the investment costs for celebrity endorsements.
"Almost 60% of the clients we work with each year are from emerging, start-up, or non-industry leading companies, brands and products," explains Evan. "The misconception by most is that only the P&Gs, Johnson & Johnsons and Gatorades of the world can afford a celebrity spokesperson, but that isn't supported by our experience."
The key to success, according to Evan, is to take the time to understand the business' needs and budget in order to match the right celebrity to the requirements.
"The term 'celebrity' has such a tremendously wide range of definitions from actors and athletes, to authors and adventurers, and even business titans, reality TV stars and musicians," explains Evan. "Each category has its own pricing structure, but as a rule of thumb, if a person's fame has no way to sustain itself (like a reality TV contestant on a show like Survivor), you can expect fees to start at $5,000 while a celebrity from Iron Chef America may command $100,000 or more for the same marketing program."
Tracking ROI
Once a small business has set aside an adequate budget and defined the celebrity it wants to work with, the next obstacle is tracking the performance of the investment. Unfortunately, tracking ROI isn't perfect when it comes to celebrity endorsements.
"Most programs are impression-based, so tracking a solid ROI is possible, but tracking becomes more problematic in the gray area of branding," says Evan. "If a celebrity is utilized to increase brand awareness beyond impressions, then polling a core demographic after the celebrity engagement may give the business indications of a viable ROI. In general, most companies expect that not everything in a celebrity-centric deal can be evaluated using traditional metrics."
Celebrity Endorsements: The Good and the Bad
Celebrity endorsements don't have to cost millions of dollars to be successful, but there are some types of celebrity endorsement campaigns that work better than others. Evan suggests, "Most small business engagements revolve around two areas: PR and social media with PR being the most creative."
Most importantly, remember that a celebrity endorsement can tie a celebrity to a brand in consumers' minds for a very long time. Celebrity selection is critical, but if a celebrity's actions damage the brand in any way, avoid simply replacing that celebrity with another celebrity.
"It's hard for a company to overcome negative hits to its brand based on a celebrity spokesperson campaign gone wrong," warns Evan. "Jumping into another endorsement deal with a different celebrity is unlikely to help the company. For example, Livestrong will have the Lance Armstrong cloud hanging over it forever. Signing another cancer survivor who is a celebrity or an athlete will only open Livestrong up to answering questions associated with that regrettable time in an otherwise amazing organization's history."
Celebrity endorsements can work and be affordable, but small businesses must tread carefully, choose celebrities who are laser-focused to their audience's wants and needs, and make sure performance tracking mechanisms are in place before the campaign launches.
BEFORE YOU GO
PHOTO GALLERY
Brands With The Best Reputations