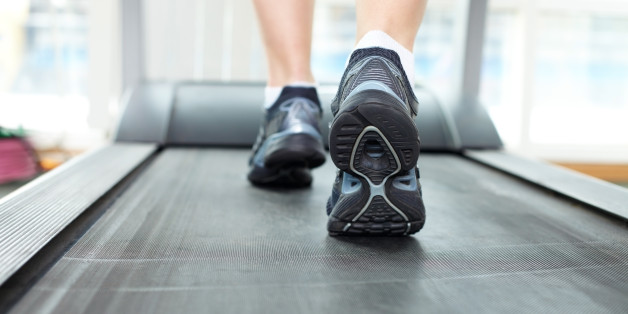 There are hundreds of wonderful sites on healthy living to be seen all over the blogosphere. Here at Fit Links, we'll introduce you to some that have caught our eye.
Fall is upon us, and for some people that means taking runs indoors. POPSUGAR Fitness has the most common treadmill habits and advice -- in GIFs -- to get you ready for your next visit to the gym.
With so many varieties of yoga, it can be hard to know what's going to be the right experience for you. SparkPeople has you covered with a guide to 12 of the most common styles.
If you have 15 minutes this weekend, you have time to start getting in shape. Fit Bottomed Girls shares Zuzka's 15-minute beginner workout, with a breakdown of the moves so you can feel confident and ready to get fit in your own living room.
Having the time to do anything as a new mom seems unrealistic, which makes it hard to imagine getting into a workout routine. Kristen McGee proves it's not impossible with her mommy-and-me yoga. Click over to Well + Good for the exclusive -- and adorable -- video.
Need some inspiration to get moving? Check out these motivational fitness quotes:
PHOTO GALLERY
Fitness Quotes