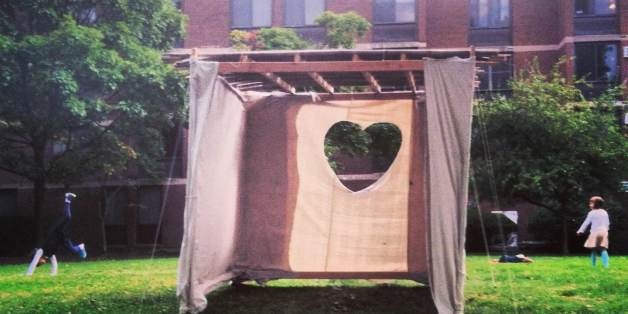 The Jewish holiday of Sukkot is upon us, and university Hillels are celebrating with beautiful sukkahs, which are temporary dwellings with thatched roofs that evoke the shelters made as the Jews escaped from Egypt.
Sukkot is also known as "The Festival of Booths," and is observed this year from Wednesday, September 18, to the nightfall of September 25. During this time, Jews customarily eat and sleep inside the sukkahs they have built for the holiday.
Check out the sukkahs below, and feel free to submit your own college sukkah- we'd love to share it!
PHOTO GALLERY
Hillel Sukkahs