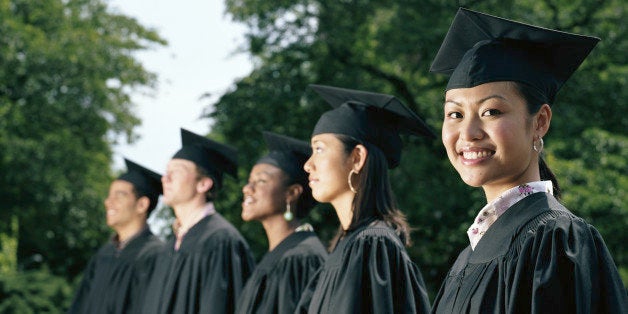 There is no better time than Hispanic Heritage Month to examine the current state of Latino civil rights as it relates to higher education.
Specifically for LatinoJustice PRLDEF President and General Counsel Juan Cartagena, the two subjects are intrinsically linked.
"Ever since the days of Brown v. Board of Education, the efforts of the civil rights movement of the '60s, the whole issue is about higher education being open and accessible to all," Cartagena told VOXXI. "So in many ways the integration of our schools, given how integration is the key for advancement for all Americans, has been front and center of the entire civil rights movement."
"Once we integrate the schools and assure higher education is accessible to all, including Latinos, then we can work on ensuring that all of us have the tools to progress."
LatinoJustice PRLDEF, which was formally known as the Puerto Rican Legal Defense Fund, is a non-profit civil rights organization that uses the law to promote and protect Latino civil rights throughout the country and to increase the number of Hispanic attorneys as well.
Latino civil rights – where do we stand?
Cartagena said inroads towards Latino civil rights have been made but new challenges still exist in higher education.
Specifically, universities are in theory accessible to any race, but the immigration issue has created new hurdles for Latino students.
He pointed to the failure of states to provide equal access to public financing for Latino students because of undocumented status.
Furthermore, in New Jersey and Florida there have been cases where the state had denied loans and financial assistance to college-age U.S. citizens because they were living with their undocumented parents.
LatinoJustice is now actively involved in affecting policy change regarding Latino civil rights in relation to higher education matters.
Speaking to the idea of civil rights, the '60s movement involved the African-American community standing up for itself.
Today, Cartagena said there's a parallel with the Latino community, which is taking a page out of the African-American playbook from half a century ago by using non-violent civil disobedience, protest and mobilization to affect social change. Furthermore, Latinos are showing their strength at the ballot box.
"Yes, we have grown by leaps and bounds, we're the largest racial or ethnic minority in the U.S. today, but November 2012 solidified that the Latino vote is becoming more and more important," Cartagena said. "In fact, we wouldn't be having the debate in Congress today about comprehensive immigration reform had it not been for the Latino vote of 2012.
"We would have been ignored for another four years but because Latinos came out in large numbers for the current administration, and because the Republican Party is looking for ways to entice Latino support, we are now the darling of both parties."
Looking ahead, Cartagena said the current goal is to keep an eye on the prize regarding the Latino civil rights movement as it relates to Congress acting on comprehensive immigration reform.
BEFORE YOU GO
PHOTO GALLERY
The Richest Colleges - NACUBO-Commonfund Study FY 2012