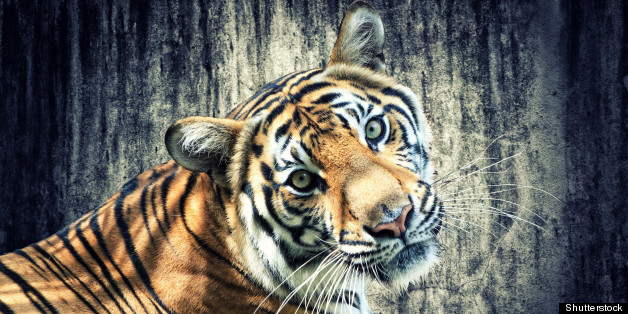 If you were to visit Ramdegi -- a village in central India -- you wouldn't find any people. Instead, you'd come across herds of bison, wild boar, and antelope. You may even see a tiger.
A little over a month ago, a community of around 200 families lived in Ramdegi. Its meadows used to be cropland and cattle farms.
But as part of a country-wide effort to reduce human conflict with wildlife, the community agreed to relocate, the Times of India reported.
This isn't the first time a village in India has moved for nature's sake. In 2012, more than 350 people moved to make room for tigers in Rajasthan, India. P.S. Somasekhar, the state's chief conservator of forests, told BBC News that the relocation is a long process.
"The villagers have to agree to move out," he said. "We can't force them to leave. We can only persuade."
AC Chaubey, the chief wildlife warden, also told the BBC that villagers are compensated with land, cash, and livestock worth up to $20,000.
Belinda Wright of the Wildlife Protection Society of India told VOA News that the relocation is beneficial because villagers depend on the jungle for survival, bringing them into conflict with wild animals.
"They need to collect firewood, and they also have a huge number of animals which need to graze -- buffaloes, cows and goats," Write said. "The tigers killed the domestic animals, and therefore it becomes a conflict issue."
H/T Treehugger.com
BEFORE YOU GO
PHOTO GALLERY
Hurricane Sandy Animals Rescues