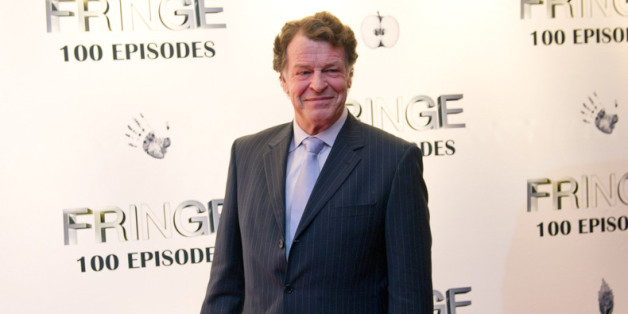 John Noble is returning to Fox with a recurring guest role on "Sleepy Hollow," the network announced Friday.
Noble will play Henry Parrish, a kind and reclusive man who possesses supernatural powers that have the potential to help the series' protagonist, Ichabod Crane (Tom Mison).
The guest role will reunite Noble with his former "Fringe" executive producers Alex Kurtzman, Roberto Orci and Heather Kadin, who also executive produce the new supernatural drama. Noble will make his debut later in "Sleepy Hollow's" freshman season, with an exact premiere date yet to be announced.
On the next episode of "Sleepy Hollow," airing Mon., Sept. 23 at 9 p.m. ET, Ichabod Crane (Mison) and Lt. Abbie Mills (Nicole Beharie) move forward in their mission to unravel the mysteries lurking in Sleepy Hollow. A frightful vision from Ichabod's former wife, Katrina (Katia Winter), sends the unlikely duo on the hunt for a vengeful witch from the 1700s, who has been awoken by unknown evils and is on a path of destruction in the quaint town.
"Sleepy Hollow" premiered to 10.1 million viewers on Sept. 16, making it Fox's most-watched fall drama premiere in seven years.
Noble's "Fringe" co-stars Joshua Jackson and Anna Torv also landed new TV roles this year; Jackson will star in Showtime's relationship drama pilot "The Affair," while Torv has a lead role in Ryan Murphy's HBO pilot "Open."
"Sleepy Hollow" airs Mondays at 9 p.m. ET on Fox.
Are you looking forward to seeing Noble back on TV?
PHOTO GALLERY
Fringe Season 5