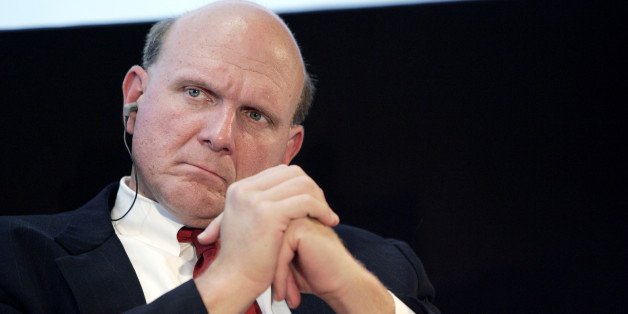 Steve Ballmer doesn't have much time left as CEO of Microsoft, so he's letting it all out, including opening up about his biggest regrets.
On a call with financial analysts on Thursday, Ballmer said he most regrets not having gotten into the phone game earlier.
"If there's one thing I guess you would say I regret, I regret that there was a period in the early 2000s when we were so focused on what we had to do around Windows that we weren't able to redeploy talent to the new device called the phone," Ballmer said, according to TechCrunch. "That is the thing I regret the most."
This is an understandable regret, considering how Ballmer openly disparaged Apple's iPhone in 2007. We all know how that worked out for Apple.
This isn't Ballmer's only biggest regret, though. Just last month, Ballmer told ZDNet's Mary Jo Foley that his biggest regret was Windows Vista. "I would say probably the thing I regret most is the, what shall I call it, the loopedy-loo that we did that was sort of Longhorn to Vista. I would say that's probably the thing I regret most," Ballmer said. "And, you know, there are side effects of that when you tie up a big team to do something that doesn't prove out to be as valuable."
The two regrets are in fact pretty much the same regret. While Microsoft was busy obsessing over the flop that was Windows Vista, it could and should have been building a smartphone to compete with Apple's. Microsoft has been far behind in the smartphone market ever since.
"[T]he time we missed was about the time we were working away on what became Vista, and I wish we probably had our resources slightly differently deployed, let me say, during the early 2000s," Ballmer said on Thursday. "It would have been better for Windows and probably better for our success in other form factors."
One thing we hope he doesn't regret, though, is his epic history of ridiculous onstage rants.
BEFORE YOU GO
PHOTO GALLERY
Microsoft's Worst Gadget Flops