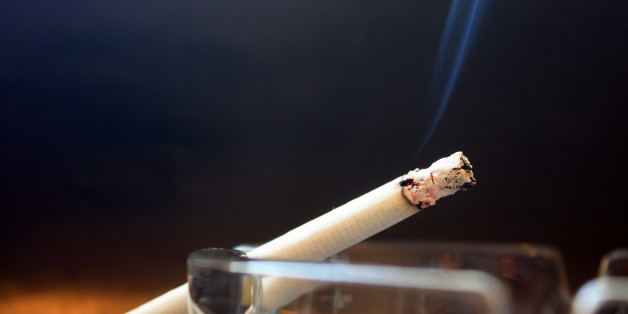 WASHINGTON, Sept 19 (Reuters) - The U.S. government plans to spend as much as $273 million over the next five years on tobacco-related research in a bid to help reduce the number of deaths from smoking.
The Food and Drug Administration and National Institutes of Health said on Thursday they have awarded an initial $53 million to 14 institutions to conduct research that could help the FDA shape tobacco product regulations.
In 2009 the agency was given authority to regulate cigarettes, cigarette tobacco and roll-your-own tobacco, though not pipe tobacco, cigars or e-cigarettes.
The law allows the FDA to expand its authority to all tobacco products but it must first issue new regulations. Those are in development and no date has been announced for their publication.
On Thursday the American Academy of Pediatrics and 14 other public health organizations, including the American Lung Association and American Heart Association, sent a letter to President Barack Obama urging him to pressure the FDA to issue the new rules.
"More than two years ago, FDA announced its intent to take this action, yet no progress has been made," the letter said. "This delay is having very real public health consequences."
In July the FDA said it may place restrictions on menthol cigarettes following a scientific review that showed the products are likely to be more addictive than regular cigarettes. The agency is seeking public comment on whether a limit could be set on the amount of menthol in cigarettes.
The public health organizations, in their letter, note that while cigarette use fell 33 percent between 2000 and 2011, e-cigarette use is rising, as is the use of cigars by young people. And while the FDA has the authority to stop the use of candy and fruit-flavors in cigarettes, it cannot stop their use in cigars or e-cigarettes.
"According to national surveys, 17.8 percent of high school boys currently smoke cigars," the letter said, "and each day more than 3,000 kids under 18 years old try cigar smoking for the first time."
BEFORE YOU GO
PHOTO GALLERY
Natural Ways To Quit Smoking