This week's worst-dressed list was a stage for over-the-top looks. Daphne Guinness wore an excessive amount of silver, while Julianne Hough combined too many trends at once.
Though this week saw its fair share of flops, the most shocking was Kerry Washington's look. The star, who was recently named "World's Best-Dressed Woman" by People magazine and also topped Vanity Fair's annual best-dressed list, surprised everyone by turning up to the 65th Emmy Awards Nominee Celebration in an unflattering pink tiered dress.
Check out our picks for worst-dressed of the week and let us know if you agree!
Kerry Washington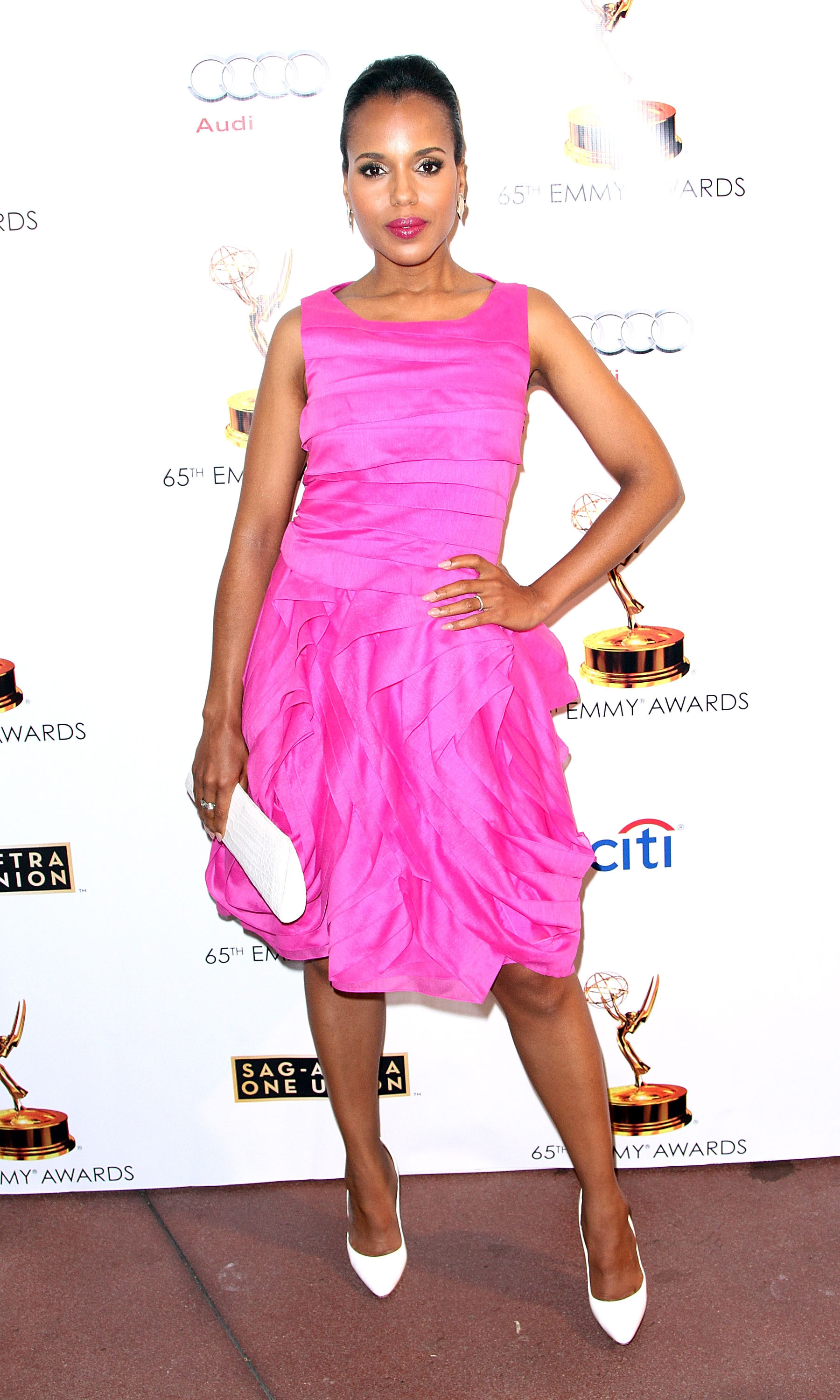 What happened to this super stylish star? Clearly, she's on vacation, because there is nothing about this dress that works. From the multiple tiers and ruffles, to the hip-expanding skirt and stark white pumps, it's clear that Washington's head was not in the game when she got dressed.
Daphne Guinness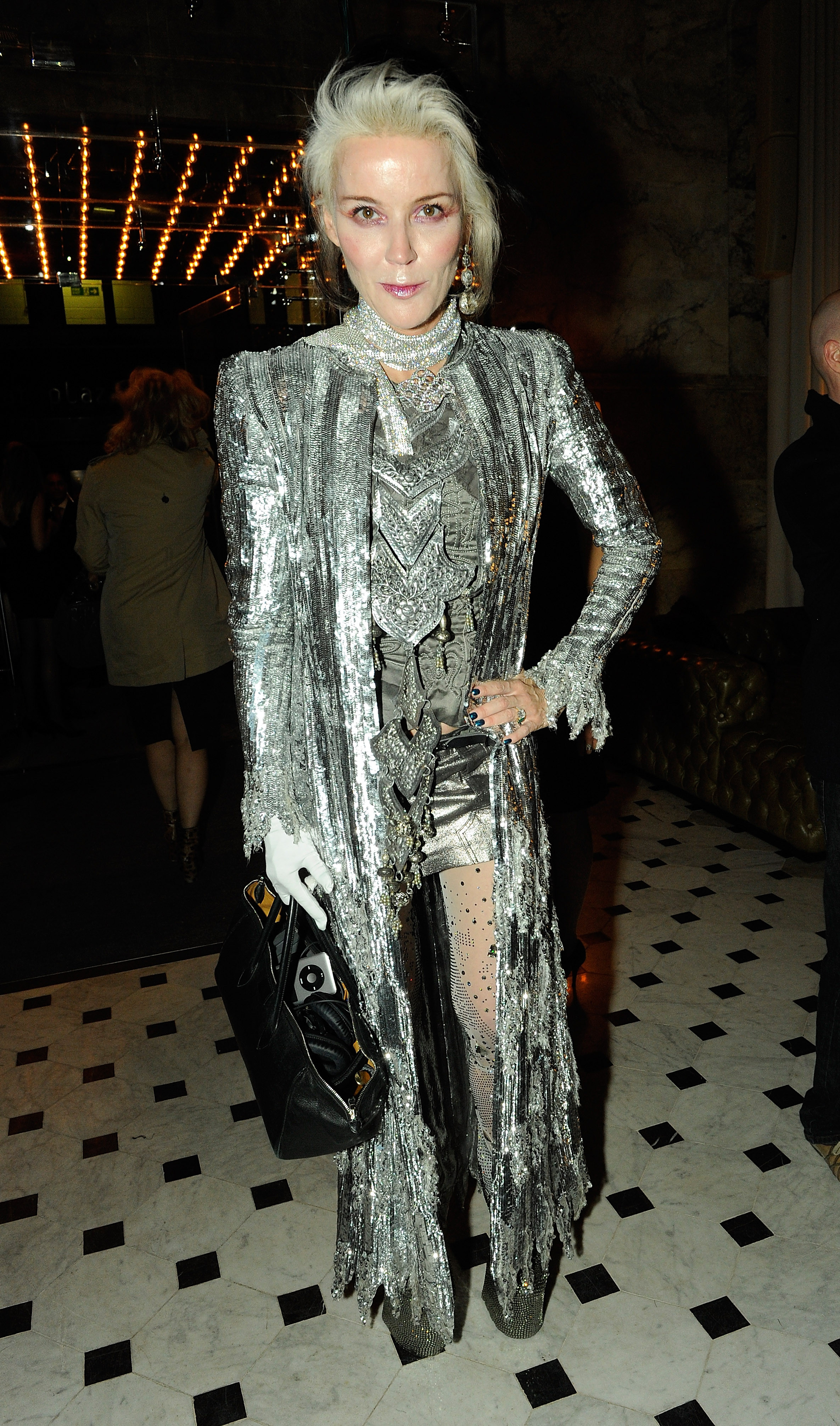 Guinness, a respected artist and style icon, went overboard in this all-silver ensemble. (It even matches her iPod!) The shiny material is making her look like the Tin Man from "The Wizard of Oz" -- we wish she had thrown in another color to break up the look.
Scarlett Johansson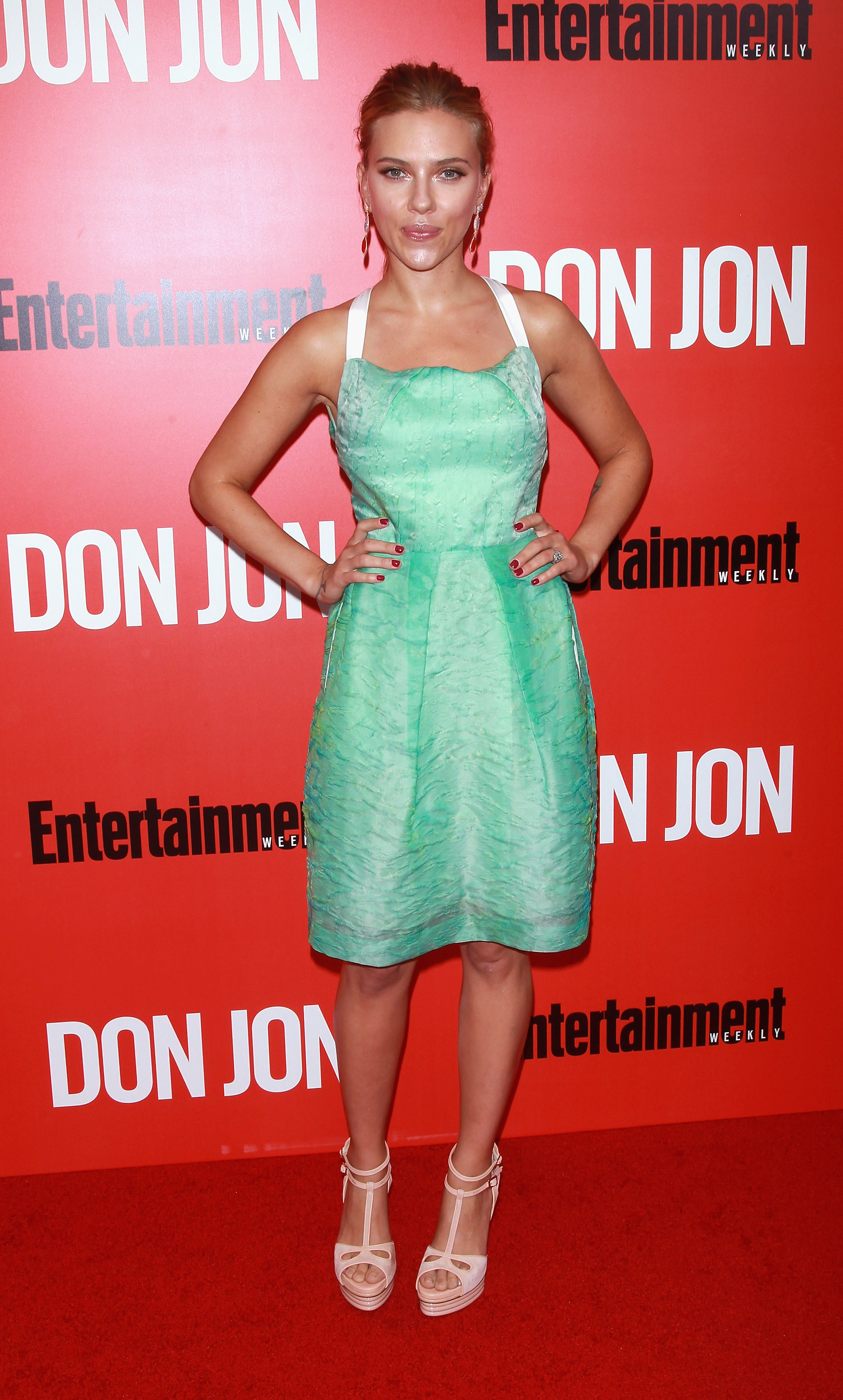 The fit is off on the "Don Jon" actresss' dress. It's too big in the bust area. She should have gotten it properly tailored to her body, as it could have been a winner.
Winona Ryder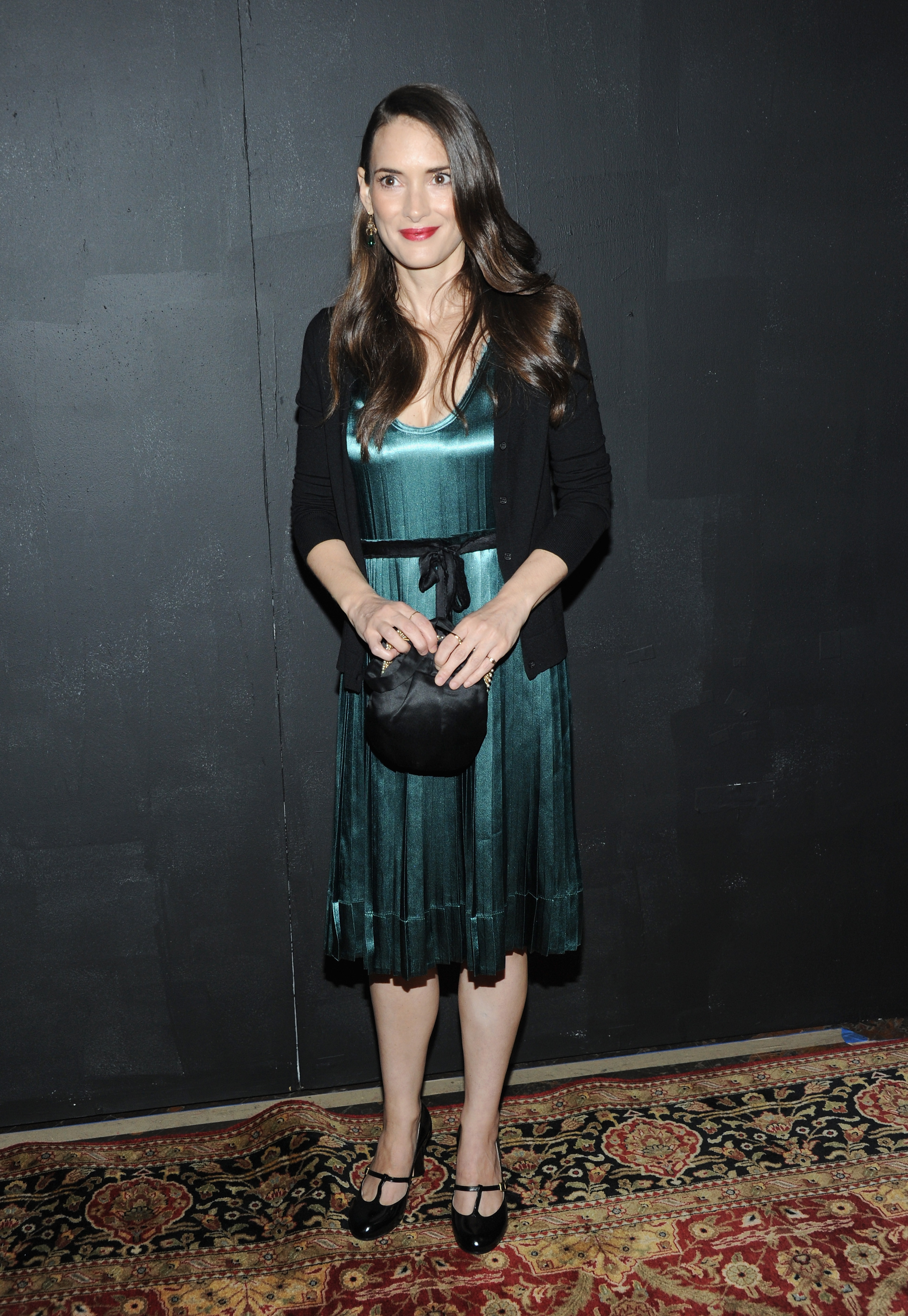 The main issue with Ryder's outfit is the length of her dress. It's hitting her leg at an awkward spot and making her appear shorter. We also aren't fans of the black cardigan -- it looks like a last minute addition. Had she opted for a faux-fur shawl, she could have really amped up the ensemble.
Julianne Hough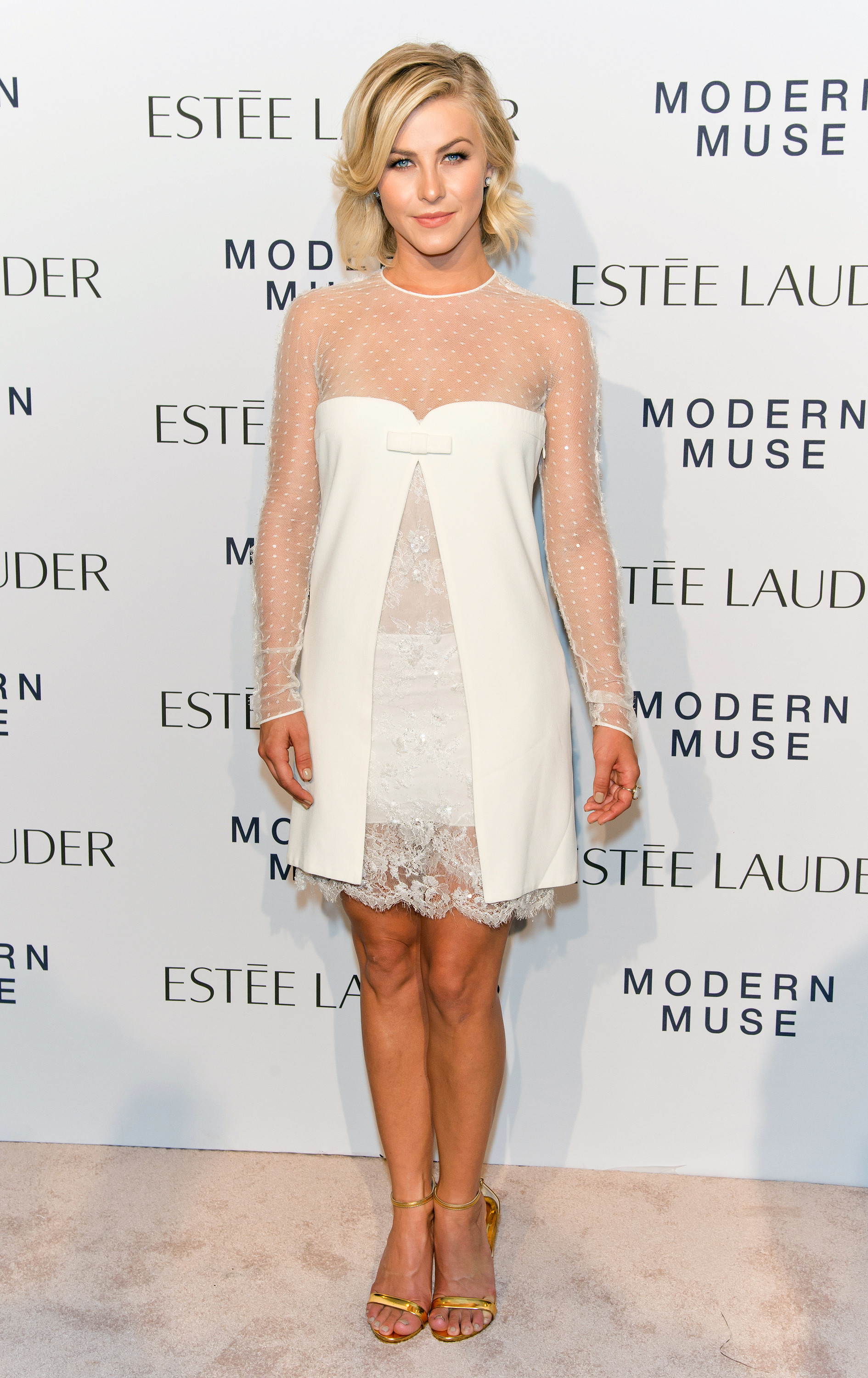 The dancer/actress is a victim of wearing too many trends at once: She's got a bow, lace detailing and a sheer element, which are all competing for our attention.
Joan Smalls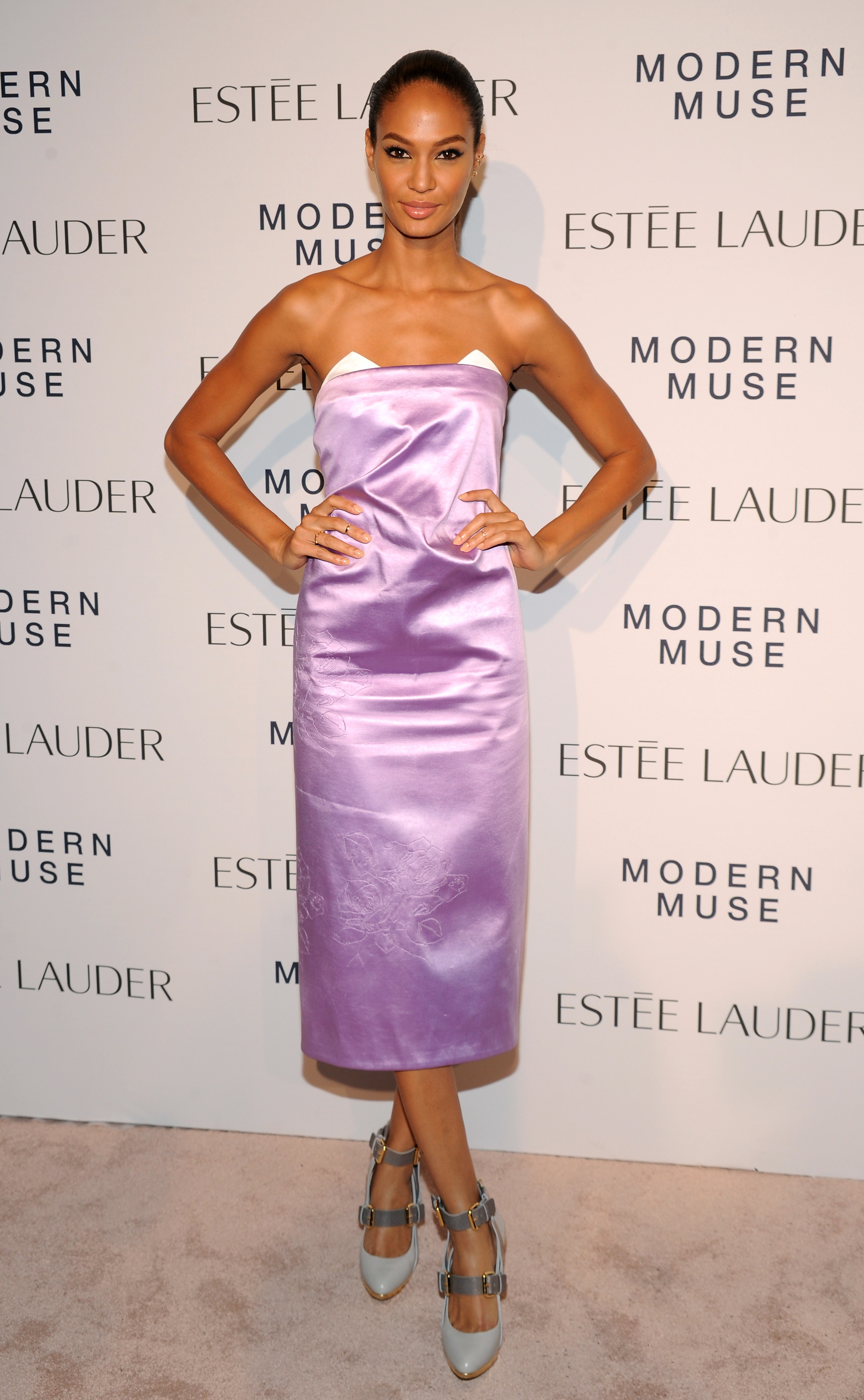 With all the gorgeous dresses this model wears on the runway, you'd think she would have had a better pick of the litter. What's hurting this outfit is the fabric of the dress -- it's very wrinkled, which is distracting. Her shoes are also the wrong choice, as they are far too heavy for the delicate strapless frock.
Hilary Rhoda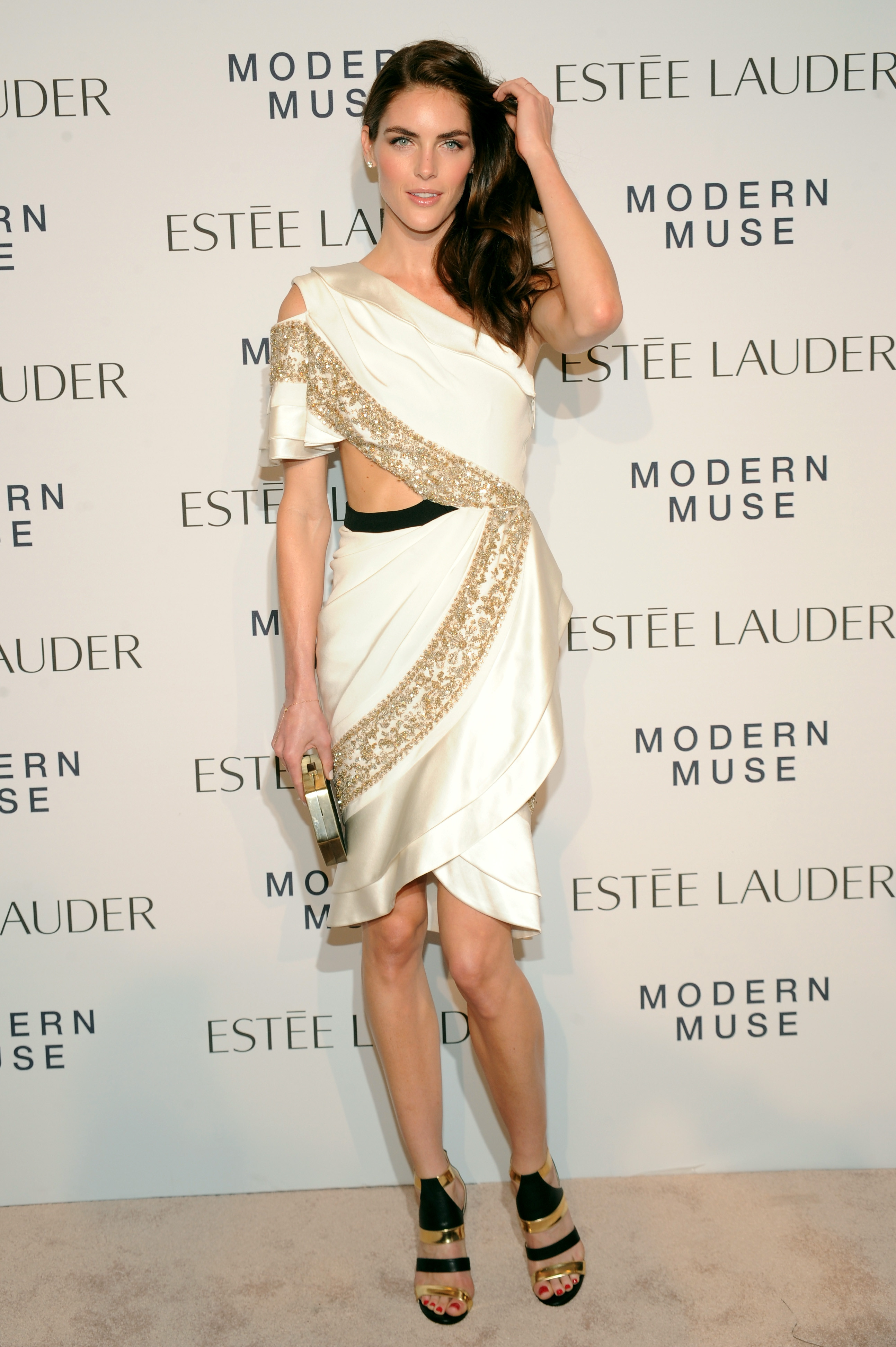 The Estée Lauder model looks like she's in a Grecian goddess costume with the white and gold fabric, one-shouldered cut and exposed tummy.
Anna Kendrick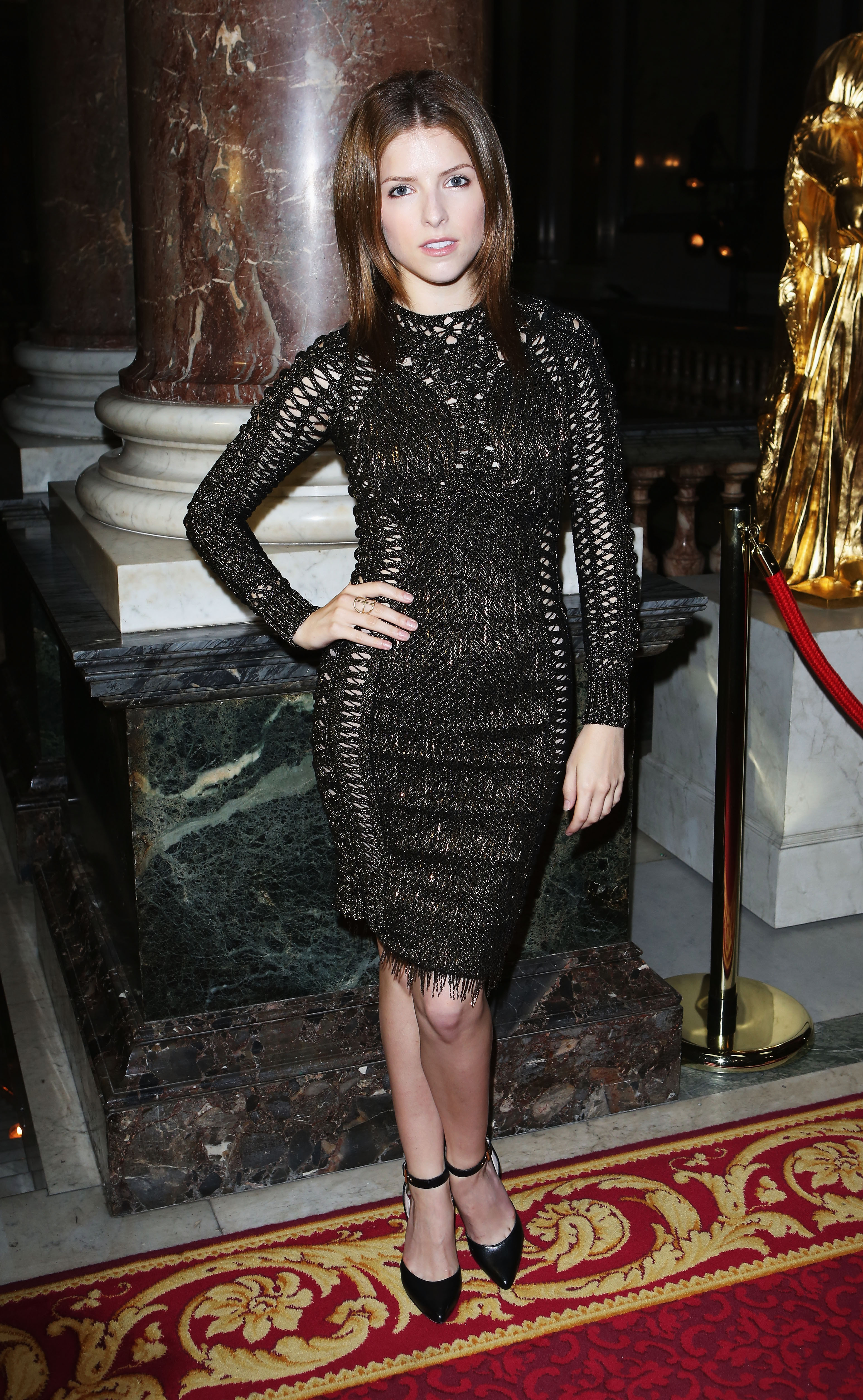 We're aware that fringe is back, but we're not so sure about this look. Though we're fans of the pointy-toe shoes, the dress is far too busy. Between the embellishments and the cut-outs, there is too much going on.
Cate Blanchett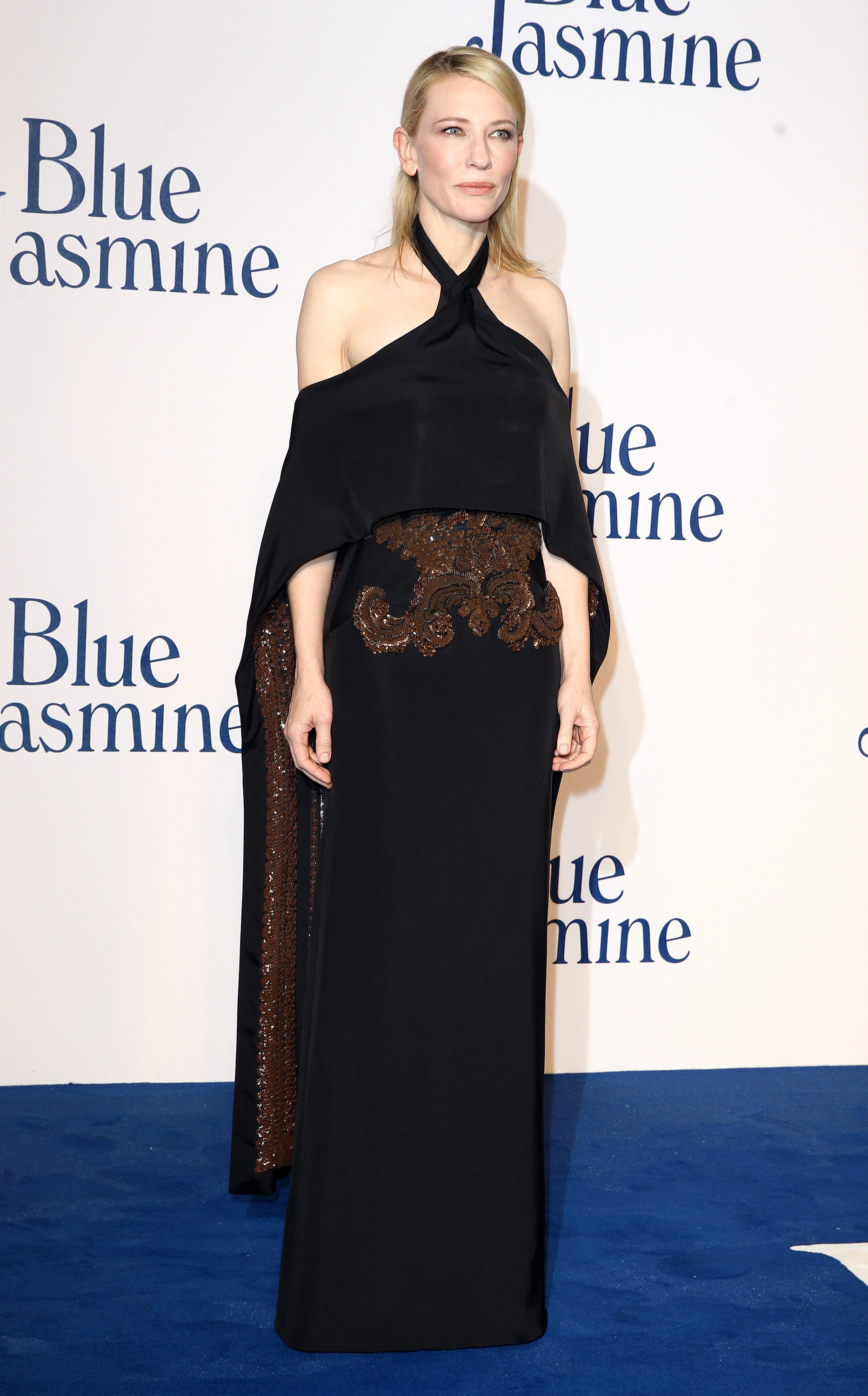 A cape on the red carpet is tricky to pull off without it looking costumey, and here, the black color and bronze detailing aren't helping. It also looks like the gown is falling off Blanchett because the arm slits are so low.
Nicole Richie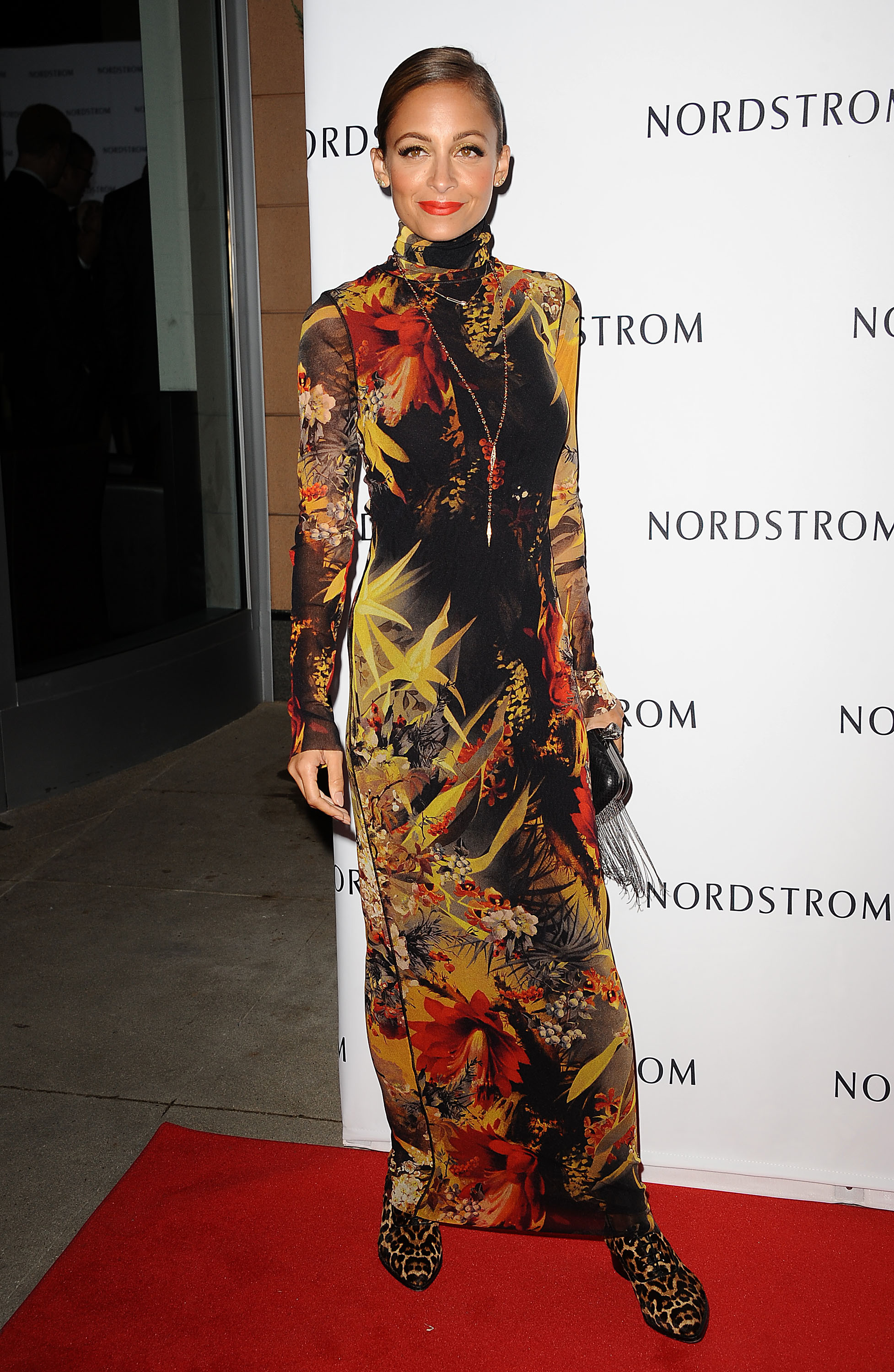 Though we love the idea of a turtleneck dress, this one is all wrong. The floral print is too extreme to be used foor a maxi dress, and those cheetah print loafers are too casual for the red carpet.
More stars who missed the mark:
PHOTO GALLERY
Worst-Dressed Celebrities Of The Week
Want more? Be sure to check out HuffPost Style on Twitter, Facebook, Tumblr, Pinterest and Instagram at @HuffPostStyle.