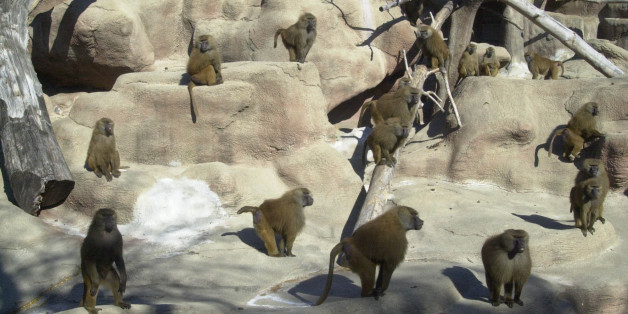 The Chicago-area Brookfield Zoo announced Friday it has closed its iconic Baboon Island.
According to the zoo, the exhibit debuted as Monkey Island in the mid-1930s and has been home to almost 150 Guinea baboons born at the zoo -- as well as a myriad of other animals including aoudad antelope, African porcupines and more -- since the late 1960s.
But the zoo last welcomed a baboon birth in 1992, the same year it discontinued its baboon breeding program. Recently, the zoo euthanized its three Guinea baboons -- aged 22 to 27 -- due to concerns for their quality of life, which prompted the exhibit's shutdown. The exhibit will be demolished sometime next year with a yet-to-be-confirmed new habitat replacing it sometime in the future.
BEFORE YOU GO
PHOTO GALLERY
Snow Leopard Cub Is A Cuteness Overload