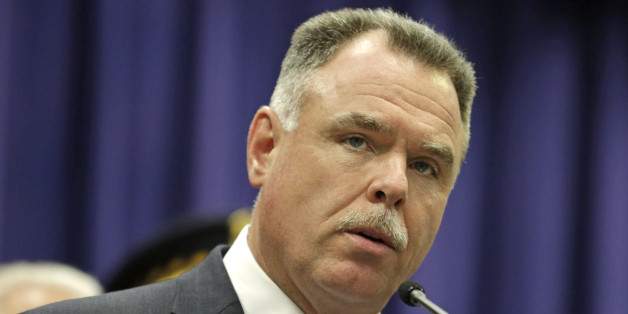 Updated story
Just days after 13 people were wounded in a park on Chicago's Southwest Side, shining a national spotlight on gun violence in the Windy City once more, shootings continued over in the Windy City, killing four people and wounding more than a dozen others.
A 16-year-old girl who had been standing in a Brainerd Park play lot was one of the most recent victims of gun violence in Chicago. The girl was struck in the arm when two males approached her about 11 p.m. Saturday in the 1200 block of West 92nd Street, according to DNAinfo Chicago. She was taken to the hospital in stable condition.
Earlier in the weekend, at least four men were killed in shootings citywide since Friday evening and a fifth individual -- a 14-year-old boy -- was fatally shot Friday afternoon, according to the Chicago Tribune.
The teen -- Tommy McNeal, 14 -- was found lying unresponsive with a gunshot wound to his back in the 6900 block of South Vernon Avenue about 1:35 p.m. Friday, the Tribune reports.
In other fatal shootings, 18-year-old Jaleel Pearson was shot in the arm and chest about 6:15 p.m. Friday in the 2200 block of East 71st Street. He was pronounced dead at Stroger Hospital at 6:59 p.m. Friday, according to DNAinfo.
Shortly after the shooting that killed Pearson, 21-year-old Brenden Temple was shot multiple times in the head in the 6600 block of South Honore Street in the city's West Englewood neighborhood. Temple was pronounced dead at Stroger Hospital at 7:18 p.m. Friday.
Later Friday, Robert Hart, 37, was fatally shot in an alley about 11:10 p.m. in Englewood, the Chicago Sun-Times reports.
About 3 a.m. Saturday, 22-year-old Jamal Coleman was shot multiple times in the leg in the 1200 block of West Washburne Avenue and taken to Stroger Hospital, according to the Sun-Times. He was pronounced dead there at 3:22 a.m.
About an hour later, around 4 a.m., a 41-year-old man was shot in the abdomen in the 0-100 block of East Chestnut Street in the city's Gold Coast neighborhood during an apparent argument over a parking spot, according to NBC Chicago. The victim was taken to Northwestern Memorial Hospital in serious condition.
At least two other men -- ages 18 and 30 -- were also wounded in separate non-fatal shootings in the city's West Pullman and Lawndale neighborhoods early Saturday.
Visit the Sun-Times for a rundown on other non-fatal shootings over the weekend.
The violence prompted Illinois Gov. Pat Quinn to say he is open to sending in Illinois State Police to help battle Chicago gun violence, the Sun-Times reports.
"If they want to speak to me about that, I'm certainly always willing and able to sit down," the governor told reporters Saturday, according to the paper.
Meanwhile, Chicago Mayor Rahm Emanuel and Police Superintendent Garry McCarthy went on a police ride-along through some of the city's most crime-ridden neighborhoods on Sunday night. That same day, police released new numbers indicating that both overall crime and murders in Chicago continue to decline, ABC Chicago reports.
Saturday night, the Rev. Corey Brooks of New Beginnings Church, who has been serving as a spokesman for the family of 3-year-old Deonta' Howard, who was wounded in the Thursday night shooting in the Back of the Yards, was among the organizers of a peace march, according to ABC.
BEFORE YOU GO
PHOTO GALLERY
Crime In Chicago