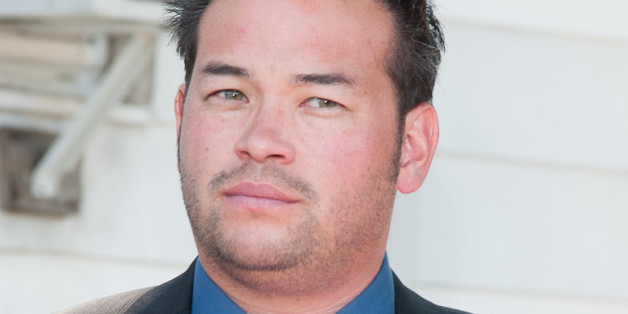 Jon Gosselin allegedly threatened a photographer with a gun after she followed him home in Pennsylvania, according to TMZ.
The unnamed photog in Beckersville reportedly followed Gosselin to his home on Friday, Sept. 20. While trying to get photos of the cabin where he now lives, she reportedly trailed him off the main road and onto dirt roads, which she assumed were public property. As she started snapping her camera, the former reality star allegedly pulled a gun from his pants, yelled at her for trespassing and fired a warning shot.
She plans to file a police report Saturday afternoon, TMZ reports.
This is not the first time Gosselin has been spotted with a gun. Back in 2009, during divorce proceedings from ex-wife Kate, he was seen firing a gun into the woods in Pennsylvania, RadarOnline.com previously reported. A judge prohibited him from using the weapon anywhere near the home he and his family once shared.
Gosselin made headlines earlier this week when "Entertainment Tonight" caught up with him at the Black Dog Cafe, where he now works as a waiter. "ET" revealed that the former computer programmer is now waiting tables and living in cabin without Internet or television.
Back in June, Gosselin told VH1's "The Gossip Table" he is living in the woods to stay off the grid. He said he doesn't have an address so people, including paparazzi, can't get to him.
UPDATE: Mike Heller of Talent Resources, who has represented Gosselin, told The Huffington Post Jon "was always very responsible and reliable. After a while, he just decided he wanted to live a simple life. He just decided he wanted to be private. I don't know what the paparazzi said to him... I'm surprised to hear that he would pull a gun because while working with us he was always friendly with the paparazzi."
UPDATE 2: Gosselin admitted to firing his gun when asked by TMZ.
"I am licensed to carry a concealed handgun, which I withdrew and used to fire a warning shot AWAY from the paparazza" he said. "It is well within my rights under Pennsylvania law when someone is trespassing on private property."

BEFORE YOU GO
PHOTO GALLERY
Celebrity Mugshots