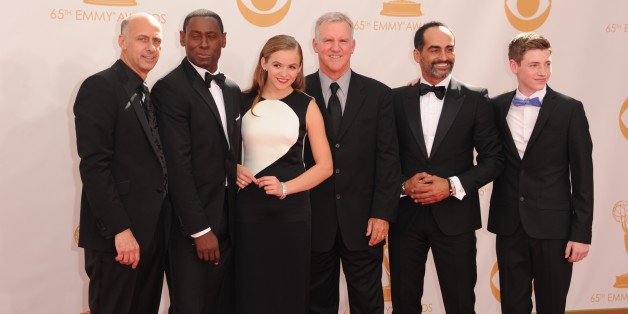 Hollywood's best and brightest were on hand for the 2013 Emmy awards on Sunday night, and as with any live show, the stars had plenty to say on the red carpet, with numerous networks hosting pre-show coverage to spotlight the nominees.
Below, check out the best quotes from the Emmys red carpet and the ceremony itself, then follow along with our liveblog for all the action from TV's biggest night.
PHOTO GALLERY
Emmys 2013 Quotables
09/22/2013 11:12 PM EDT
Deserved?
09/22/2013 11:09 PM EDT
BREAKING BAD!!!!
"Breaking Bad" just won the Emmy for Outstanding Drama Series!!
09/22/2013 11:06 PM EDT
Outstanding Comedy Series ...
"Modern Family."
09/22/2013 10:56 PM EDT
Outstanding Lead Actor in a Miniseries/Movie is ...
Michael Douglas!
09/22/2013 10:48 PM EDT
Oustanding Supporting Actress in a Miniseries/Movie is ...
Ellen Burstyn for "Political Animals."
PHOTO GALLERY
2013 Emmy Winners