Until we realized it wasn't Mila at all. It was Sarah Hyland, looking ultra mature in a green Carolina Herrera dress. The 22-year-old "Modern Family" star eschewed her typical red carpet ringlets for a sleek, straight ponytail, and she ditched her typically barely-there makeup for... well, a lot of makeup. A lot.
Between the deep bronzer and the big eyes, Hyland was giving us serious Mila Kunis vibes, specifically Mila in green at the 2011 Golden Globes. It's not the first time the pair have been compared, but this dress and makeup made the similarity more uncanny than ever.
Check it out -- think Mila's found her doppelganger?
Sarah at the 2013 Emmys vs. Mila at the 2011 Golden Globes: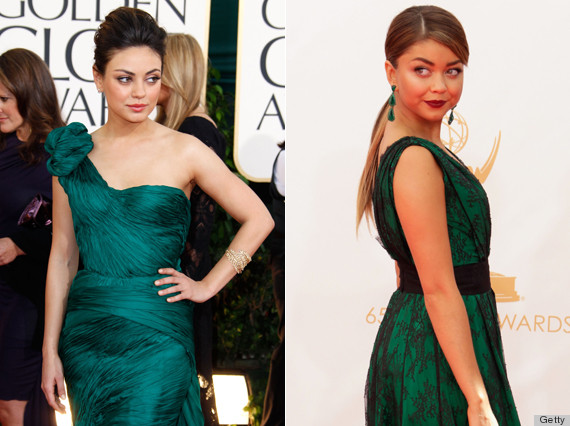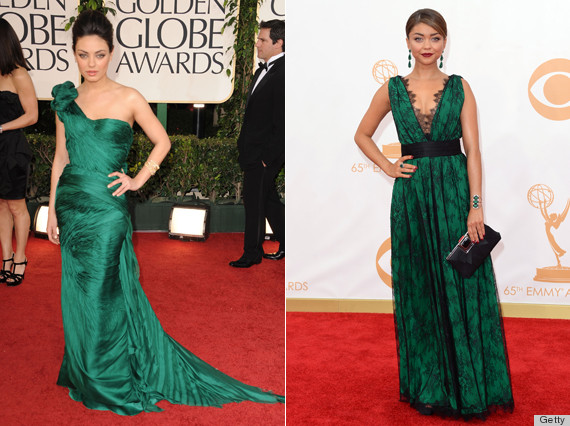 More celebrity lookalikes:
PHOTO GALLERY
Celebrity Doppelgängers, Old & New