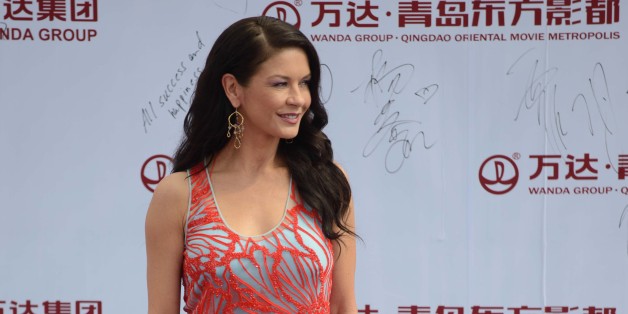 Catherine Zeta-Jones turned heads on Sunday night in her first public appearance since news broke of her separation from husband Michael Douglas at the end of August.
The 43-year-old actress was in China's Shandong province to announce the launch of a brand-new $5 billion film studio, as well as plans for a Chinese film festival hosted by AMC Entertainment, reports People.
While Zeta-Jones made her first red-carpet appearance since the separation, Douglas was halfway around the world accepting his Emmy award for his role as Liberace in HBO's "Behind the Candelabra." During his acceptance speech, Douglas surprised many when he included Zeta-Jones in his speech:
"I want to thank my wife Catherine for her support, my kids Dylan and Carys, and a shout-out for my oldest son Cameron and hoping that I'll be able and they'll allow me to see him soon," he said.
The separation may not mean the end of the marriage, as many had feared, as last week Douglas told ET Online, "Everybody is fine. Nothing really more to say. We were just taking a little break. We're talking. I think everything will be fine and I'm very hopeful."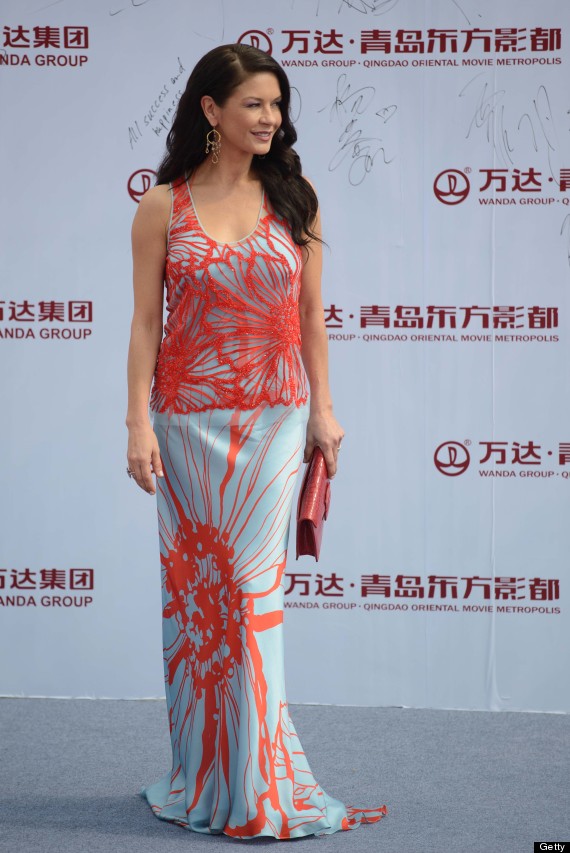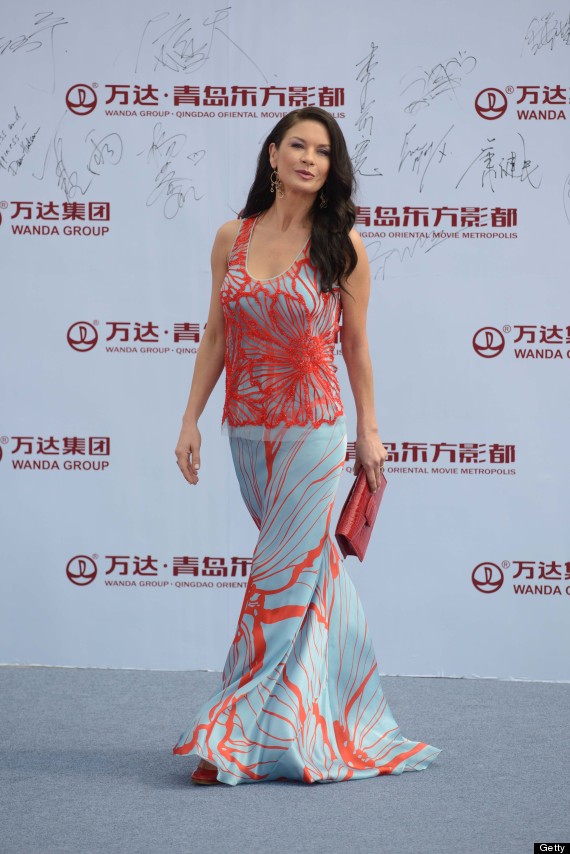 BEFORE YOU GO
PHOTO GALLERY
Celebrity News & Photos