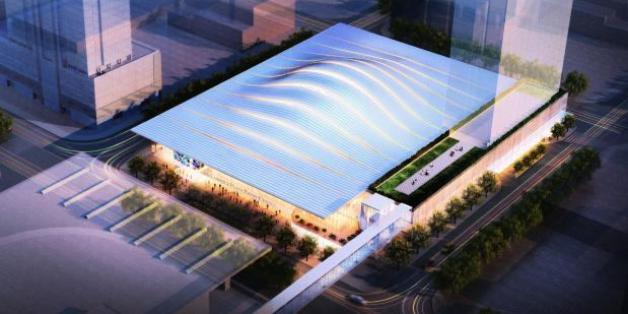 Story by Ted Cox, courtesy DNAinfo Chicago:
SOUTH LOOP — An architectural firm that proposed to create a roof that appears to undulate for a new DePaul arena was chosen as the designers of the project on Monday.
The Metropolitan Pier and Exposition Authority, also known as the McPier board, which oversees McCormick Place and Navy Pier, picked the Connecticut-based Pelli Clarke Pelli Architects to design the arena, based on a proposal for a 10,000-seat, glass-walled building with a wavy roof.
"We are picking a designer, not necessarily a finished design," said McPier Chief Executive Officer Jim Reilly. Yet, while changes are possible in the $173 million project, Reilly made clear it was the vision of the design that won approval over five other competitors.