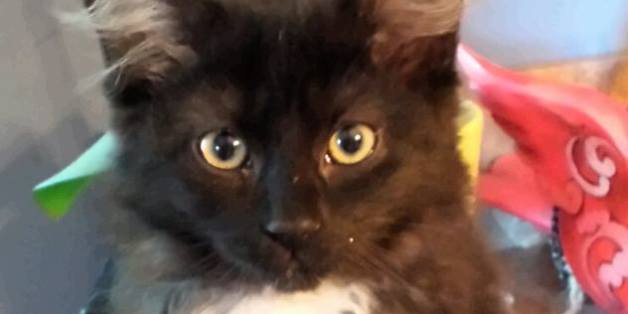 Lynn Leatherwood had a tender heart for animals.
She had a connection with them, her family said, that no one else did.
Leatherwood, a longtime Frederick resident, was devoted to her family, her friends, her pets, others, and other people's pets, according to her children and friends.
Leatherwood, 87, died May 6, but left one final gift to Frederick County.
Her daughter, Kate Galyen of Cecil County, took a trip to Frederick earlier this month to deliver a $1,000 check from her mother to the Frederick County Humane Society.
The money went into the Shanklin Fund for Seniors, a program for low-income residents 65 and older who need help paying for their animals' preventative veterinary care, said Connie Graf, director of the society.
"It means a lot," Graf said. "It makes a big difference, in helping animals in Frederick County."
The society runs mostly on private donations, so it doesn't matter how big or small the donation, it still helps, Graf said.
Leatherwood volunteered at the Humane Society during the 1980s, originally just by helping bathe the pets. She later started a program where she coordinated volunteers to bring the shelter's cats and dogs to visit people living in local nursing homes.
The program, called Pet-a-Pet, brought so much joy to the residents, said Galyen, who sometimes went with her mother.
Galyen said she found a note that her mother wrote down about the program.
"People perk up and give smiles," her mother had written. "They reminisce about their pets or others in their lives."
Leatherwood lived, for a time, at a minifarm in Mount Airy, where her appreciation for animals grew, Galyen said.
"Mom used to bottle-feed the pig," she said.
Animals were drawn to her, and she empathized with them, said her son, Dave Leatherwood.
"Any animal in distress had an instant friend with my mom," he said.
Her friend, Bill Watkins, said Leatherwood used to give him barrels of apples from her tree, to feed the deer that came around his house.
"Anything wild, Lynn tried to tame it," Watkins said.
Leatherwood enjoyed living a simple life, her family and friends said.
"She liked to go on picnics," Watkins said. "In some ways, it was a boring life, but it was so nice to have somebody like her. To just sit down and listen to her stories."
A deeply religious person, Leatherwood lived out the second commandment, her son said.
"Love your neighbor as yourself," he recited.
Leatherwood was one of the co-founders of Frederick's South End Baptist Church, Galyen said.
She was strict with her children -- and with her dogs, Galyen said.
"She used the same look with the animals that she used for us," she said.
As an early advocate of pet adoption, she did a lot of community outreach for the Humane Society, such as going to Francis Scott Key Mall and talking to people about how they could help the pets in the shelter, Galyen said.
The donation to the society was one of the first things Leatherwood put down on paper, after her church, Galyen said.
"She just saw this as a very small way to be able to help," she said. ___
BEFORE YOU GO
PHOTO GALLERY
Celebs Who Have Owned Unusual Pets
PHOTO GALLERY
Awesome Animal Photos Of 2013