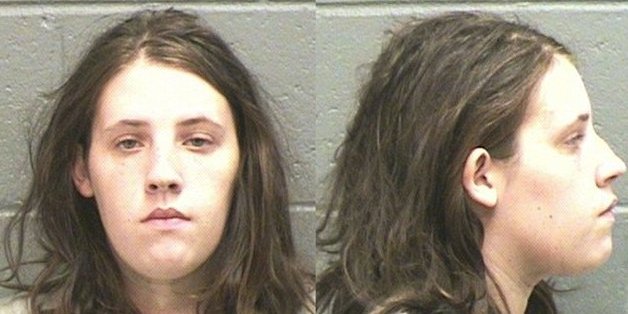 An Athens, Ga., couple is accused of raping a 10-year-old boy with autism after the child's mother left him in their care.
The Athens Banner-Herald reported Sunday that police believe Melissa Nicole Jones raped the boy while Matthew Wilson Freethy-Swimm held a knife to the boy's throat.
Police said Jones bragged about "taking the virginity of a minor," according to the Banner-Herald. The child's mother, identified only as "Nancy" turned to the couple for help babysitting when she had to deal with a "family emergency."
The couple lived in an apartment owned by Nancy.
Metro News Day reports that the incident took place in June, but Nancy didn't know about it until her son confronted Freethy-Swimm in front of her and said he had forced him to have sex with Jones.
The child was then brought to a psychologist and cops eventually arrested the couple and charged them both with felony statutory rape and child molestation.
The Stir's Jeanne Sager asserts the only people to blame for what happened to the boy are the alleged attackers.
It isn't this mom's fault, and anyone who thinks so is ridiculous. We all have emergencies in life, and single mom or not, we all have times when we need to reach out and blindly trust others because we have no darn choice.

The important thing is that the people we are trusting recognize the import of what we're asking of them and rise to the occasion.