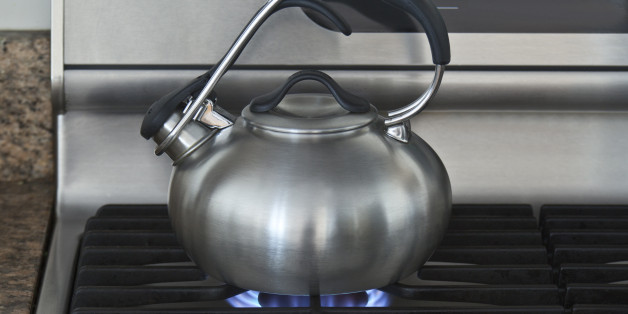 Twenty-five thousand people living in certain parts of Rhode Island are being advised to boil their tap water because of potential E. coli contamination.
The Rhode Island Department of Health released the warning today (Sept. 23) to customers of the Kent County Water Authority, as well as City of Warwick Water customers in Potowomut.
The boil-water advisory (which recommends that water stay at a boil for a minimum of one minute before use) is in place for at least four days, since three days of consecutive water results are necessary, the Rhode Island Department of Health said.
The Kent County Water Authority issued this statement on its website about the situation:
E. Coli was detected in a repeat sample taken from a system storage tank in the Kent County water system on September 20, 2013. As a result, we are instituting this boil water order. That tank in question has been isolated from the system. Samples are being collected throughout our distribution system today to determine whether or not the contamination has spread within our system. Sample results will not be available till late tomorrow. We will follow up with continual testing till the system is cleared for human consumption and the boil water can be lifted.
Boiling water is known to kill bacteria, including E. coli bacteria. The bacteria can cause food poisoning, with symptoms including diarrhea, fever and stomach cramps. Complications can also occur as a result of E. coli infection, including kidney failure and death.
In other recent water safety news, a brain-eating amoeba called Naegleria Fowleri was detected in parts of the water system in a parish in Louisiana. State health officials said that the water is safe to drink, but if water with the amoeba goes up a person's nose, it could potentially cause a fatal condition called primary amebic meningoencephalitis. (A 4-year-old boy's death has already been traced to the water.) The affected parish, St. Bernard Parish, flushed its water lines with chlorine to kill the amoeba.
BEFORE YOU GO
PHOTO GALLERY
How Experts Would Handle 11 Health Dilemmas