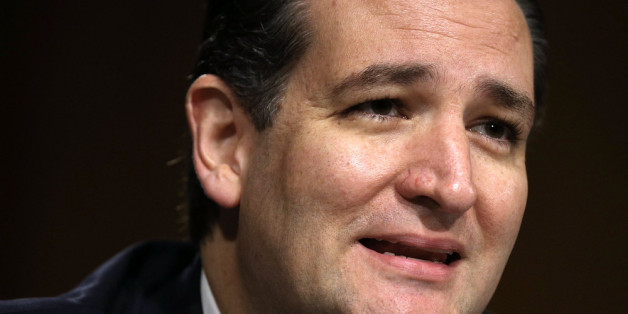 Sen. Ted Cruz (R-Texas) took a swipe at Sen. John McCain (R-Ariz.) and his failed 2008 presidential run during an interview with GQ Magazine.
"I don't know a conservative who didn't feel embarrassed voting in 2006 or 2008," Cruz said. "I think the Republican Party lost its way. We didn't stand for the principles we're supposed to believe in."
The comment is not the first harsh hit between the two Republicans. McCain grouped Cruz in with other "wacko birds on the right" in a March interview with HuffPost.
HuffPost's Jon Ward reported earlier:
While McCain has been a fierce critic of the Obama administration, he has also tangled with members of his own party, particularly the new crop of lawmakers including Sen. Rand Paul (R-Ky.), Sen. Ted Cruz (R-Texas), and Rep. Justin Amash (R-Mich.), darlings of the conservative grassroots.

When I asked him if "these guys" -- having just mentioned Amash, Cruz and Paul by name -- are a "positive force" in the GOP, McCain paused for a full six seconds.

"They were elected, nobody believes that there was a corrupt election, anything else," McCain said. "But I also think that when, you know, it's always the wacko birds on right and left that get the media megaphone."
Click here to read Cruz's interview with GQ.
BEFORE YOU GO
PHOTO GALLERY
Sen. Ted Cruz