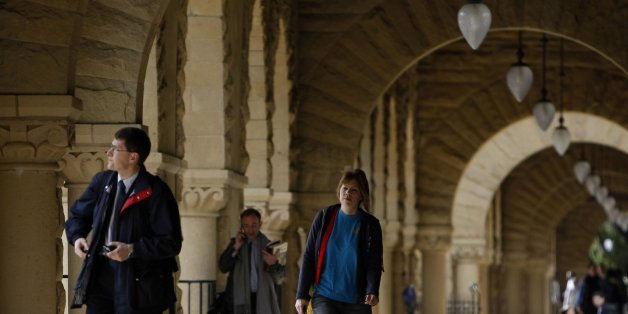 It seems like everyone's watching college students for what business they're going to start next.
The founders of Google met at Stanford University, as did the founders of Snapchat. Facebook was built on the campus of Harvard University. The name of reddit came to mind when one of the founders was sitting in the library at the University of Virginia. Even Time magazine has its roots on the campus of Yale University.
The Princeton Review ranked the colleges who are the best for budding entrepreneurs who hope to start their own companies:
The Princeton Review conducted its survey of undergraduate colleges and graduate business schools for this project from April through June 2013. The survey asked school administrators 60 questions covering: their schools' levels of commitment to entrepreneurship inside and outside the classroom, the percentage of faculty, students, and alumni actively and successfully involved in entrepreneurial endeavors, and the number and reach of their mentorship programs. The education services company also asked schools about their scholarships and grants for entrepreneurial studies and projects, and their support for school-sponsored business plan competitions. In all, over 30 data points were analyzed to tally the final list of top ranking programs and schools.
Check out who made the top 10 in the slideshow below:
PHOTO GALLERY
Princeton Review 2013-14 Ranking Of Top Entrepreneurship Programs At Colleges