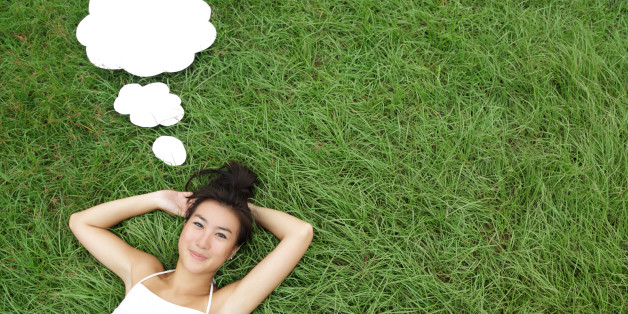 The stress and strain of constantly being connected can sometimes take your life -- and your well-being -- off course. GPS For The Soul can help you find your way back to balance.
GPS Guides are our way of showing you what has relieved others' stress in the hopes that you will be able to identify solutions that work for you. We all have de-stressing "secret weapons" that we pull out in times of tension or anxiety, whether they be photos that relax us or make us smile, songs that bring us back to our heart, quotes or poems that create a feeling of harmony, or meditative exercises that help us find a sense of silence and calm. We encourage you to look at the GPS Guide below, visit our other GPS Guides here, and share with us your own personal tips for finding peace, balance and tranquility.
By Rob White
We're told, "Stop gazing out the window. Stop daydreaming; it's a big waste of time."
And yet, the fact of the matter is that your world, and everything you experience in your world, is an out-picturing of inner pictures. Constructive daydreams are the instrument by which you create your world.
Go ahead: Gaze out the window, daydream about the future. Successful achievements begin with inner visions that you create while in the shower or stuck in traffic. However, you can't stop there! You must repeat those visions over time until they are very clear in your mind. The clearer the picture, the more real it feels.
Felt visions become the initial substance that causes changes in your life -- not figuratively, but actually. A daydream that you can feel, although it starts out as fantasy, will harden into fact. But, when there's doubt, you live without, because the vision is fuzzy and your feelings are nebulous.
Below, find a recipe for turning daydreams into future facts.
PHOTO GALLERY
How To Turn Daydreams Into Reality
Visit RobWhiteMedia.com and download the free Daily WOW! Smart Phone App. Now you can or order a free copy of Rob's book, 180 to help you stay cool, calm and collected throughout your day.
For more GPS Guides, click here.