Wake up, Los Angeles. You've got a new Banksy mural to see.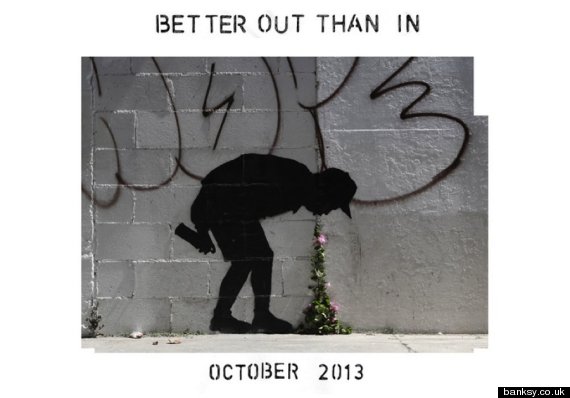 The UK-based street artist has descended upon California this week, bringing his signature brand of political satire and a few cans of black spray paint with him. The result is the mural picture above, called "Better Out Than In," featuring a monochromatic tagger vomiting up a conveniently placed patch of pink flowers.
The image is accompanied by the ominous text, "October 2013," which -- we can only assume -- means Banksy is up to some mischief in the U.S. next month. Go ahead, let the speculation unfold in the comments.
We caught sight of the mural on this Banksy website, thanks to Fast Co. Unlike the last intriguing stencil to pop up in L.A., this one seems to be the real deal.
BEFORE YOU GO
PHOTO GALLERY
Banksy Street Art